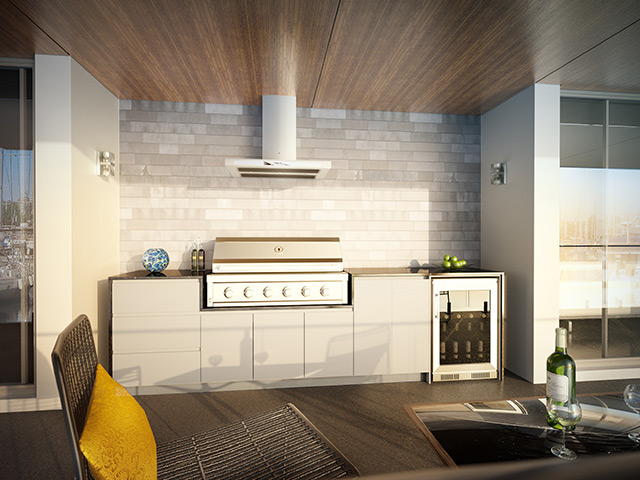 After the last whistle blows and the streamers are all over the floor, Alfresco kitchens in Perth have stood the test of the family Christmas get together, warts and all.
The last whistle has been blown, some soggy streamers are dangling from the "Rudolph "pinata" and something with eyes is looking at me from the bottom of the near empty punch bowl. Yes , Xmas lunch was a great success and all due to hosting this event outdoors in the alfresco kitchen.
By entertaining in the alfresco area, there was no need to run air conditioning and worry about the constant opening of the doors to the inside. Everything we needed was outside, and so was the mess.
There you go darling little nephew Micky, spill another sticky drink on the floor! l'll just get your mummy to bring over the hose.
Cut Down Power Costs
With summer well and truly upon us, keeping cool outdoors is an economical solution to those rising power costs, even more inflated with the running costs of an air conditioner.
By having your own swimming pool or cold spa tub outside, alfresco kitchen, ceiling fans and media entertainment system, you and your family can really enjoy the summer months outside.
Just imagine coming home from work on a hot summer's afternoon, it's so hot you could fry an egg on the letterbox…. Well, why walk through the front door when you could just head for the back, stripping off as you head straight to the pool. A refreshing dip is just what the doctor ordered. Then you can grab a towel from your poolside towel rails, select your favourite beverage from the outdoor kitchen fridge in your alfresco kitchen.
Oh please, is this not the perfect Aussie lifestyle.
Choose Your Own Alfresco Kitchens In Perth
Most families will have different needs for their outdoor kitchens. With options ranging from a basic BBQ and work tops, right through to the ultimate in alfresco kitchen designs, Flexi Alfresco Kitchens in Perth, are the team to talk to.
You can choose the perfect outdoor kitchen design to suit your needs, including a fully functional chef's kitchen with all the whiz bang gadgets you could ever imagine.
Four model layouts
Six modern door colours
Two granite benchtop finishes
A range of optional appliances including sink, tap, rangehood, bbq and more!
Each Alfresco Kitchen design comes with:
Sleek European hinges
Soft close drawers and doors
Easy-clean granite benchtops & granite slab ends
Treated foam-fill carcase specific to outdoor use in the WA Climate
Compact laminate doors & drawer fronts
Pre drilled for gas line installation
Choose to DIY install or have our local team of kitchen experts professionally install your new outdoor kitchen design for you.
Contact the team at Flexi for your free in home consultation on:
(08) 9301 4200 or (08) 9317 6688
January 8, 2019