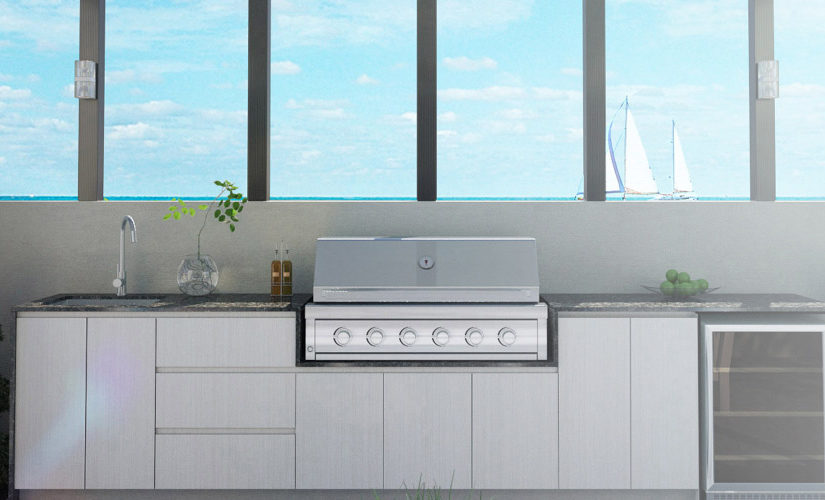 In days gone by, Christmas lunch was usually prepared for the family by our ever loving mums who slaved away in very hot Perth kitchens.
There she was, getting up early in the morning with the sparrows, to get the ham into the oven, and all those veggies to scrub and peel.
I can remember my mother still in her dressing gown, curlers in her hair, wiping her hands on a tea towel as she watched her five children eagerly opening their gifts under the tree in the lounge room of our small housing commission home. She would then return to the "hot box" (our nickname for the kitchen, as we did not have air conditioning back then) to continue with making the custard to serve with our plum pudding which mysteriously had threepenny coins hidden inside it.
All that hard work in a hot kitchen on Christmas day!
Well, let me tell you that now, even though I have a fully air conditioned home, I am certainly not slaving away in my kitchen this coming Christmas, not when I have an awesome alfresco kitchen which comes with a personal chef ( aka hubby dearest ) I am now free to enjoy Christmas day with my kids and their kids.
What a perfect way to spend a hot summer Christmas, than keeping cool by the pool, while your chef is taking care of business in your outdoor kitchen with tongs in one hand and liquid refreshment in the other.
Flexi Outdoor Kitchens In Perth
When you want the best outdoor kitchen your money can buy, then look no further, Flexi Kitchens Perth, they are the trusted team to deal with.
Flexi is a well known and respected company in WA that has a reputation for impeccable quality and excellent customer service.
The team at Flexi Kitchens has been designing, building and installing beautifully functional kitchens for the people of Perth, WA since 2001.
They always strive to provide their customers with the very best in service and product.
They listen to their customers as to what it is that they want and need in their ideal kitchen design, whether it is a state of the art gourmet kitchen or an awesome outdoor kitchen where you can enjoy alfresco living, Flexi will deliver the perfect kitchen on time and on budget!
Contact the team today on (08) 9301 4200 to find out how they can make your kitchen project a smooth process and enjoyable experience.
November 26, 2018