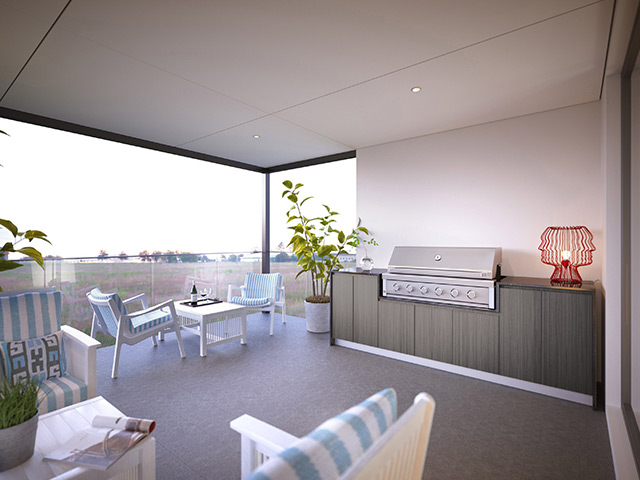 Escaping from the heat of the kitchen inside, is an excellent example of why dining outside is so popular in Perth,WA.
The term Alfresco kitchen, is trending at the moment with awesome new home designs which include the "Alfresco" area as standard.
More recently, with some of the larger hardware stores offering various wiz bang BBQs, pizza ovens and drink coolers, the alfresco area is morphing into a smart, functional outdoor kitchen with everything you need for food preparation, cooking, serving, eating and washing up!
This is the perfect way to entertain family and friends in the warmer months, both in the day as well as the evening.
With everything at your fingertips there is no need for countless trips to and fro the indoors to fetch and bring all the necessary food, utensils and cutlery etc.
With a clever alfresco kitchen design, professional plumbing and power, your will be able to relax with your family, enjoying your outdoor lifestyle.
Flexi Alfresco Kitchens In Perth
If you want to have a functional, well made outdoor kitchen which fits perfectly into your alfresco, area and looks a million dollars, the choose Flexi!
Flexi Kitchens are one of Perth's most trusted teams when it comes to designing, building and installing dream kitchens, and now they are offering a range of stunning, ready-to-install Alfresco Kitchens.
This is great news for those of you who have a hot potch of things on your patio, including the rusted out BBQ and the old fridge from inside, which is way too big!
Of course there was not a sink to wash dishes in, and the outdoor table doubled as the prep bench for stabbing the snags, resting the oil and tongs as well as the insect spray.
Invest in a Flexi Alfresco Kitchen
Well how things have changed, because now you can relax and enjoy cooking and cleanup in a truly functional kitchen in your alfresco area.
Ideal for the WA lifestyle, a Flexi outdoor kitchen is the perfect way to enhance your home and add value to your property.
The professional team at Flexi will work with you to select the style and fittings that suit your space from their range of stylish, European-made models with customisable features such as:
Four model layout options
Six modern door colours
Two granite benchtop finishes
Each Alfresco Kitchen design comes with:
Sleek European hinges
Soft close drawers and doors
Easy-clean granite benchtops & granite slab ends
Treated foam-fill carcase specific to outdoor use in the WA Climate
Compact laminate doors & drawer fronts
Pre drilled for gas line installation
Select from a range of optional appliances including sink, tap, rangehood, bbq and more!
Choose to DIY install or have their local team of kitchen experts professionally install your new outdoor kitchen design for you, contact the team today on (08) 9301 4200 and find out for yourself why a Flexi customer is a customer for life.
January 24, 2019