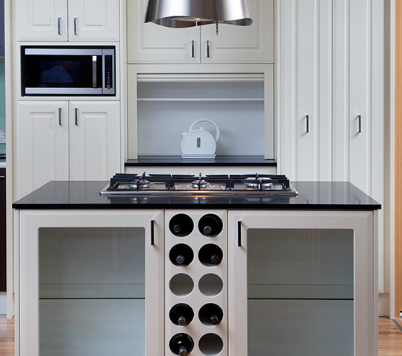 Tags: Kitchen Renovations Perth
Did you know that kitchen renovations in Perth are on the rise, because many home owners have found that their kitchens no longer suit their lifestyle?
This is a very common problem for many Perth property owners, who love their current home and its location, but are suffering because the house no longer suits their growing needs or their lifestyle changes. The kitchens are dated and unsuitable for modern living. Kitchen renovation to the rescue.
So instead of spending a lot of money on agent's fees and moving costs, not to mention stamp duty, many people are now making the decision to stay in their current Perth residence and renovate the spaces that are causing a problem, usually the kitchens are the first on the renovation list.
Kitchen renovations in Perth
This brings us nicely back to the topic of kitchen renovations in Perth, because our custom designed kitchens maximise your available space and give you the kitchen renovation you deserve. Even if you can't afford to extend your Perth property or you simply don't have the room to add extra space, our state of the art designed kitchens are built to eke out every available inch of space in your kitchen.
Let's be honest, there are two things you want from a kitchen renovation – a stunning kitchen design that will be the envy of everyone and the very best in functionality. Unfortunately, when you buy a flat pack kitchen you rarely achieve either of these goals.
That's why with kitchen renovations in Perth you need a master craftsman to come into your home, take a look at the workable space and design you a kitchen that suits your requirements. A quality kitchen that looks absolutely fabulous, maximises your storage capacity and is wonderfully functional.
If that is what you expect from kitchen renovations in Perth, then you will very happy to know that these are the design principles that underpin our custom designed kitchens. Contact us for some expert advice on quality kitchen renovations and bathroom renovations.
What sets our
Perth kitchen renovations
apart from the competition?
We might not be the cheapest in Perth , but we are the best! We take the time to listen to what you want from your kitchen renovations and bathroom renovations. Your priorities are our priorities, and we create the kitchen that gives you everything you need . We custom build  good quality kitchen and bathroom renovations that ticks all of your boxes.
If you want a large kitchen pantry, deep wide kitchen drawers for your saucepans or open shelving for your appliances, we can design the kitchen of your dreams. So why move and spend all that extra money that relocating always costs – when kitchen renovations in Perth will cost a fraction of that wasted money?
You deserve to have a quality kitchen that suits your lifestyle. View our kitchen designs at our showrooms or contact us to discuss the kitchen of your dreams. So for your custom designed kitchen renovations in Perth, contact Flexi Kitchens on 08 9301 4200 or complete our online enquiry form and we will come out and help you to design your brand new kitchen.
November 12, 2015