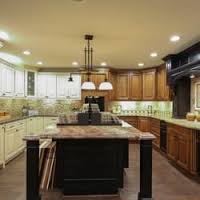 Flexi Kitchens in Perth have been around for ages, in fact Flexi are a major player when it comes to custom designing and building premium quality Kitchens, Bathrooms, Wardrobe storage solutions, Home theatre furniture and Office furniture.
With decades of experience under their belts and a well deserved reputation for high quality finishes and outstanding customer service, Flexi enjoy the continued return business from their many satisfied customers in and around Western Australia.
Word of mouth is the strongest form of advertising, and therefore when a customer gets exactly what was ordered, on time and on budget, with a result that exceeded any expectations, it is no wonder that Flexi remain the popular choice when it comes to renovations or building from scratch.
Let's look at some points of difference when choosing Flexi to create your new kitchen or bathroom, starting with the practical home consultation service which provides:
Accurate measurements of the area for optimising the available space for your renovation
Discussions with experts about your kitchen renovations and layout needs while you are in the room itself
Staff taking the time to understand your kitchen renovation needs without disruption
Illustrated kitchen design ideas that could resolve your most difficult kitchen design and storage challenges
The ability for you to set and work within their own budget
A set deadline for the completion and installation of the new kitchen/ bathroom with a complete timeline of the project works
Once you are happy with your new kitchen design and you have made all your colour and finishing selections you can sit back and relax, knowing that you can expect:
Highest standard of workmanship
On time kitchen/bathroom delivery and installation
Friendly and courteous staff with ongoing communication throughout the entire kitchen/bathroom renovation project
Experienced kitchen designers who listen and understand your kitchen/bathroom layout ideas and assist you in creating the kitchen/bathroom of your dreams
A large selection of custom made kitchen/bathroom cabinetry design, fixtures and fittings
Kitchen/bathroom colour and design choices that will compliment the rest of your home
Qualified tradespeople who demonstrate care and consideration in your home during the whole renovation project from quote to installation
No nasty surprises
That's the point of difference when it comes to choosing the right people for the right job. Flexi have been getting it right since the turn of the century.
For the smart and practical way to achieve your dream kitchen which will enhance your lifestyle at home while at the same time adding value to your property, contact the team at Flexi on 08 9301 4200.
September 19, 2018