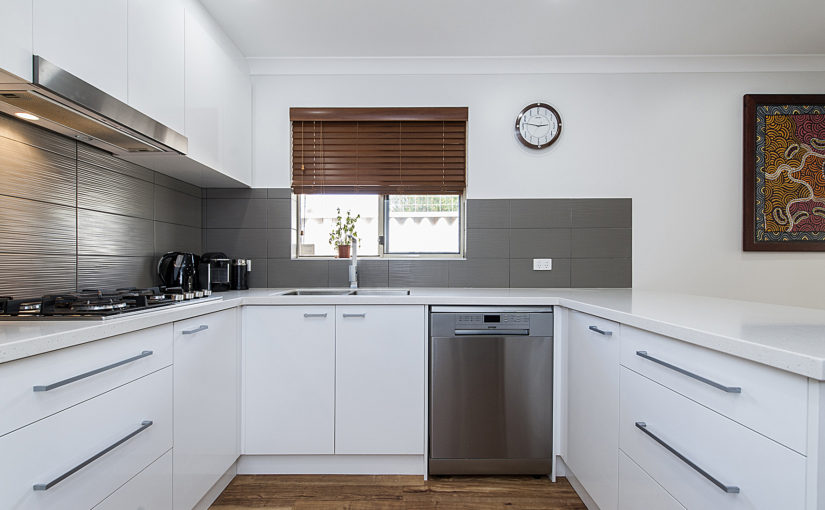 When it comes to home improvements, Perth kitchen renovations are a major opportunity to increase the property value of your home. With a clever kitchen design, quality craftsmanship and professional installation, your new kitchen renovation will be a seamless improvement to your home.
Counting The Costs With Perth Kitchen Renovations
A kitchen or bathroom renovation can easily become a money pit, so it is essential to plan every detail to the last screw and coat of paint.
Some homeowners try to save money by attempting a DIY kitchen renovation, with disastrous results and often a significant expense to rectify their mistakes, the fact is that a kitchen renovation involves work with plumbing and electricity, and these are areas that must be handled by qualified trades people who are licensed to do this work accordingly.
Another problem with a DIY kitchen or bathroom project is that it can take too much time, with the ongoing project taking weeks or in some cases, months to complete.
Here at Flexi Kitchens in Perth, the experienced team from Flexi provide amazing results with every kitchen renovation from the very first measurements and quote, right up until after the agreed installation date. That service alone is incredible, not many companies will plan your whole kitchen project right down to an agreed price and installation date, and stick to it, but we do.
This outstanding service really sets us apart from others, after we have measured, designed and created your project, it will be fully installed in your home and ready to go in a matter of days, how perfect is that, so if you are planning on getting your kitchen renovated before christmas, this is the way to go.
Make the right decision and call the professionals here at Flexi to arrange a free consultation in your own home where you will be able to discuss all the ideas that you have for the perfect kitchen design that meets all the needs of you and your family. You will also enjoy the benefits of our designer's many years of experience, as they share their innovative design ideas with you.
Our extensive range of kitchen and bathroom cabinetry designs and colours, combined with our vast range of handles and accessories means that your new kitchen or bathroom will be unique to you.  No two Flexi kitchen or bathroom designs are ever the same.
Thanks to our cutting edge technology and our years of experience creating beautiful kitchen designs and makeovers we deliver beautifully functional kitchens at a fair price, every time.
Call us today on (08) 9301 4200 or visit one of our showrooms and view the quality of workmanship for yourself.  Speak to one of our staff and find out how we can get your custom kitchen design and quality cabinetry, built and installed with minimal disruption. We really do make your kitchen renovation an exciting and stress free process.
October 31, 2017