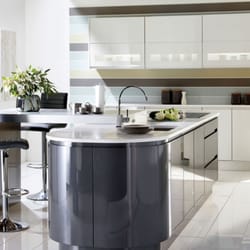 Are you looking for a kitchen design company that designs and builds premium quality new kitchens in Perth?
There are several choices in Perth for new kitchens, however if you are looking for a beautifully functional design with quality cabinetry, high end finishes and excellent customer service, well look no further because Flexi Kitchens Perth are the people to see.
You would be well advised to go to one of their new kitchen showrooms and inspect their new quality kitchen styles, chat to their new kitchen designers about your kitchen design ideas.
The kitchen designers are very experienced and will be able to share their innovative kitchen design ideas with you, the whole team at Flexi Kitchens are outstanding and absolutely second to none.
With beautiful kitchen design showrooms in Joondalup and Myaree you can take all the time you need to feel the quality of our product for yourself including:
Soft close kitchen doors and kitchen drawers as standard.
Beautiful range of solid surface and quality quartz kitchen bench tops.
Innovative kitchen design.
Cleverly considered kitchen cupboard design and kitchen drawer inserts, such as Lazy Susans and hide away bins.
Vast choice of kitchen styles, designs and colours.
Quality Kitchens To Last A Lifetime
Here at Flexi Kitchens in Perth, customer service is integral to our business.
We provide our customers with a home service where they can sit and chat to members of our kitchen design team as to what options are available to you in your new designer kitchen.
It is so convenient and a lot of fun as well.
With our state of the art kitchen design software we are able to show you various versions of your future kitchen with different colours, styles of cabinetry, handles and benchtops etc.
Our team will illustrate design ideas that could resolve your most difficult kitchen challenges, then our designer will arrange a second appointment with you in our kitchen showroom.
This is all part of the excellent service that ensures each and every customer gets what they need and that their dream kitchen will be exactly as they expect and in fact, the final product will surpass any expectations.
There is no denying that a custom designed kitchen gives a whole different vibe to your home when compared to a standard kitchen.
Your quality custom designed kitchen will be unique to your particular needs and taste.
Why not do yourself a favour and give our team of kitchen experts a call here at Flexi. Let us share share our years of experience in kitchen design, manufacture and installations with you.
Please contact us to arrange your in-home design consultation.
JOONDALUP SHOWROOM
Address
Unit 2/21 Delage Street,
Joondalup 6027
Phone – (08) 9301 4200
Fax – (08) 9301 4211
Country – 1800 256 509
MYAREE SHOWROOM
Address
Unit 5/67 McCoy Street,
Myaree 6154
Phone – (08) 9317 6688
Country – 1800 256 509
June 21, 2017