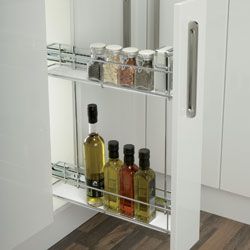 Today, we are seeing some of the most outstanding design ideas for kitchens Perth,WA.
Let's face it, we all love a sparkling, modern and well-organised kitchen, but now we can also have all the wiz bang kitchen features that make entertaining our friends and absolute piece of cake.
It is such a joy to work in a kitchen at home that has everything you need for preparing your regular family meals as well as extra special gourmet creations to dazzle your dinner guests.
See The Difference With Quality Finishes In Kitchens Perth
Now that you have decided that you deserve to have a gorgeous new kitchen at home that includes everything that you could possibly imagine, it is time to find the right team to design, manufacture and install your new kitchen.
There is no doubt about it, there are many choices of kitchen products out there, and not all of them are good choices.
Forget about the flat pack kitchens, they will never look well finished and they certainly will not include all the personal style details that you want.
When you want the best kitchen your hard earned money can buy, then look no further, Flexi Kitchens Perth are the team to deal with.
You need a well known and trusted company in WA that have an excellent reputation.
Flexi Kitchens has been designing, building and installing beautifully functional kitchens for the people of Perth, WA since 2001.
Here at Flexi Kitchens, we always strive to provide our customers with the very best in service and product.
We listen to our customers as to what it is that they want and need in their ideal kitchen design.
We make that we take care of all of their needs through innovative and beautiful design.
Great Ideas For A Designer Kitchen
For our budding gourmet cooks at home we also suggest some of the little things that customise your kitchen for example:
Drawer organisers that really do make the most of your drawer space as well as keeping everything easy to access.
Appliance cupboards are a wonderful addition to any kitchen, you can have those kettles, toasters, blenders, and sandwich makers on your bench ready to go, however they will be hidden when you do not need to use them.
Under bench waste systems help keep your kitchen more hygienic with the rubbish out of sight and well organised.
Pop up power points are another very useful idea as they can be hidden and out of the way when not being used.
Drawers for your spice racks, keeping all your dried herbs and spices together and away from steam that may affect the quality of your spices.
A butler's pantry is something very popular at the moment, if you have the room, it is a perfect way to hide the mess.
Most importantly is your cupboard storage, a well designed kitchen will have clever storage ideas and make the most of every bit of storage space available.
Here at Flexi we give you a fixed completion date and keep you updated at all points in the process.
Call us today on (08) 9301 4200 to find out how we can make your kitchen renovations a smooth process.
July 23, 2017