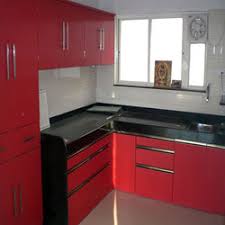 When buying an established home in Perth, there is always the expectation that you may need kitchen renovations to get the perfect kitchen design to suit your needs, and live in the location that you prefer.
Therefore for those of you who are already living in your ideal location but are finding the kitchen in your home to be less than adequate, it will often work out a lot cheaper to renovate the kitchen than to go to a major expense to relocate to a house which has the kitchen design you want.
Perth Kitchen Renovations Saving You Time And Money
Life is so much easier when you have a well designed kitchen design that meets the daily needs of your household.
A smart renovation process can be a stress free and enjoyable experience when dealing with the kitchen renovation specialists from Flexi in Perth.
The first thing you need to do is contact the team at Flexi Kitchens, they are the kitchen design experts in Perth.
You will be amazed at just how streamlined Flexi's kitchen renovation process is, from the time you have chosen your design, colours and materials, until the installation is completed on the due date.
You will also be impressed with how little disruption there is to your daily routine at home while your Flexi kitchen renovations are underway.
Adding Value To Your Property With Flexi Kitchen Renovations
Flexi kitchen renovations, will add a lot of value to your property in Perth. You will have your perfect brand new dream kitchen and your property will be worth a lot more after your renovations.
Choosing the right team for your top quality kitchen renovations is integral to getting the perfect design and result.
A kitchen designed, crafted and installed by the team from Flexi will be: 
Well crafted and of timeless quality
Premium quality finishes, handles and accessories
Extensive range of kitchen cabinetry designs and colours
Designed with understanding of each customers needs
No two Flexi kitchens are ever the same, your kitchen will be unique to you
Beautifully functional
Delivered on time and on budget, at a fair price
For expert kitchen renovations in Perth homes, contact Flexi Kitchens on 08 9301 4200 to arrange a home visit and free consultation.
December 17, 2018