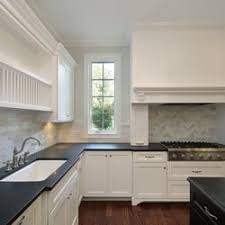 When it comes to Perth kitchen renovations, it should not always be about keeping up with current fashion trends, the fact is the kitchen is one of the most important and busiest rooms in any home.  The constant traffic, the wear and tear on cabinetry, benchtops and appliances, demonstrate the understandable need for a kitchen replacement.
Some people take on kitchen renovations because their current kitchen is out of date and they want to have the latest appliances and gizmos in their kitchens, however kitchen space may be lacking so they opt for a new floor plan.
Some folks may want to open up their kitchen to create more of an open plan kitchen design while others may choose to remove a wall and extend.
Whatever the reason is for taking on kitchen renovations, it is important to remember that any renovation to a kitchen or bathroom requires a reasonable amount of skill when it comes to water and electricity being involved.
It can be very expensive to fix a mistake that could have easily been avoided, by engaging those professional tradespeople to complete the jobs that need their particular skill.
Avoid Over The Top Statements With Perth Kitchen Renovations
The kitchen cabinetry is another area where serious consideration is called for as to what cabinet design, materials, colour and fittings are to be used.
If you go wild on some ultra modern cabinet design with doors in various colours of electric blue, lime green and hot pink, you will most likely regret that decision very quickly.
The smarter way to go would be to keep your cabinetry in soft, neutral shades and then splash out with your favourite colours in your accessories such as the toaster, kettle, place mats and bar stools.
White is always a popular colour in kitchens, with it's fresh, clean, crispness, fresh, and timeless appeal, white on white goes well with absolutely everything.
At the moment white cabinetry, natural stone bench tops and stainless steel appliances is a combination which will appeal to most people, but still allows you plenty of scope to add in pops of colour with your kitchen counter bench appliances, casual seating and fresh flowers.
For long term value you want to steer away from trendy kitchen updates that will quickly go out of fashion, you are much better off sticking with a time tested colour palette and style.
If you are ready to update your old kitchen design, but you want professional installation and service to help to ensure that your personal design will have long term value, call us at Flexi Kitchens on 08 9301 4200 or complete our online enquiry form.
October 4, 2017