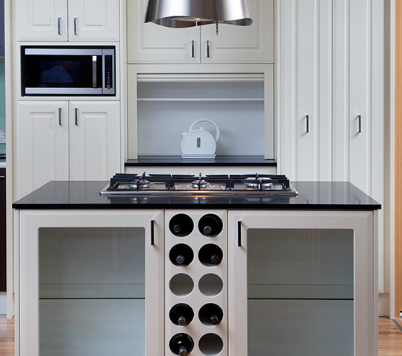 Put A New Kitchen In an Older House With Kitchen Renovations
Kitchen and bathroom renovations in Perth are quite common, given that most of us purchase existing homes. This is because, whenever we buy a house, nine times out of ten we need to renovate the kitchen or bathrooms, but the problem is that this can take forever.
What usually happens is that we move into our new home in Perth with the best of intentions of renovating the kitchen and bathroom as soon as possible. The problem is that one year turns into two and before you know it, it is five years down the track and your kitchen still hasn't been renovated.
You might have started a few of the kitchen alterations, but your kitchen still looks old and outdated and still doesn't function properly. Even if you have started your kitchen renovations in Perth, with DIY's, time just seems to drag on and the kitchen  never seems to get any closer to being finished.
Forget The DIY Kitchen
Forget DIY – you need customised kitchen renovations in Perth
When you try to renovate your kitchen yourself, you usually end up living in a disorganised mess at home until the kitchen or bathroom is completed. This can take months and in some cases, it can take years to design the new kitchen or bathroom and then renovate kitchens and bathrooms. Who wants to live in a half finished kitchen?
The solution is to arrange for one of our quality kitchens in Perth, so that within a week or two of moving into your new home, your kitchen is perfect and completely renovated. Yes, this will add a few more dollars to your budget, but a fabulous, stylish and fully functional kitchen design will not only make your life easier, but also increases the value of your home.
Great Kitchens always have a smart design and add to the resale appeal.
Quality kitchen design is important for your renovation in Perth homes. The kitchen design   can add a significant amount of equity to your property, whilst a half finished kitchen renovation design or amateur renovation is more likely to reduce its value. When it comes to selling your home, buyers don't want a poorly finished kitchen, they want a stylish kitchen design that adds to their lifestyle in Perth and a half finished kitchen renovation won't do you any favours.
Renovating Perth kitchens is a wise move, as it increases your equity in your Perth property, improves your lifestyle and will most probably save you money in the long run. We have lots of different design options available in Perth to you and all of the designs are customised to your needs – none of them are flat packs kitchens.
We can come into your new home, create a kitchen design that is perfect for your lifestyle and have it completed in a flash. There won't be any more nagging worries about starting the renovation of your kitchen in Perth. Your new kitchen will be completed to your satisfaction.
We have kitchen designs that stays within your kitchen budget, whether that is a very conservative or lavish kitchen budget. For more information on our customised renovation kitchen designs for your new kitchen in  Perth, call Flexi Kitchens on 08 9301 4200 or contact us by completing our online enquiry form.
April 7, 2016