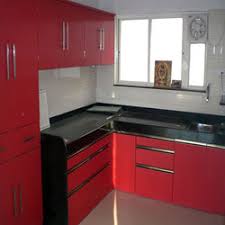 Flexi Kitchens Perth are leading the way with innovative kitchen and bathroom design ideas that optimise all available space to create perfectly functional kitchens and bathrooms for people with various lifestyles.
Whether you are a working single adult or a parent with a house full of kids, your particular needs for a functional kitchen space will differ greatly.
If your home could do with a bathroom, laundry or kitchen makeover but you are not prepared for a long drawn out renovation process that involves, mess stress and more mess, then you need to have a chat with the team from Flexi Kitchens in Perth.
Flexi Kitchen Renovations In Perth Are Setting The Bar Very High
Flexi Kitchens in Perth are the right choice when it comes to selecting the right people to design, create and install perfectly beautiful cabinets and functional kitchens in Perth, WA.
Why choose Flexi? Your best choice is a kitchen designed and built by the experts who have years of experience providing outstanding service to their customers, some of the reasons are listed below and include;
Free in home measure and quote
The accurate measurements taken in the actual space that will become your new kitchen
The detailed discussion of your renovation and layout needs while you are in the room itself, making it easier to remember all the things that you need to include in your new kitchen
Spending the time with you to fully understand your needs without disruption
Illustrations of kitchen ideas that could resolve your most difficult design challenges
The team at Flexi have a very high work ethic and their reputation for excellence in both service and completed bathroom, laundry and kitchen projects is second to none. Flexi offer;
Quality workmanship
A set deadline for completion and installation
A complete timeline of works
On time kitchen delivery and installation
Friendly, knowledgeable and courteous staff
Ongoing communication throughout the entire kitchen renovations process
Experienced kitchen designers who will take the time to chat with you about your exact design needs
Innovative design ideas for creating the perfect custom kitchen for your needs
A large selection of custom made cabinets, fixtures and fittings
Colour and style choices that will compliment the rest of the decor
Qualified tradespeople
Considerate tradespeople who demonstrate care in your home during the whole renovation from start to finish
If you have been toying with the idea of doing something about your dated kitchen, you will be well served to contact us here at Flexi and find out exactly what we can do for you and your particular lifestyle needs.
Call us today on (08) 9301 4200 to find out how we can make your renovation a smooth process.
January 24, 2018