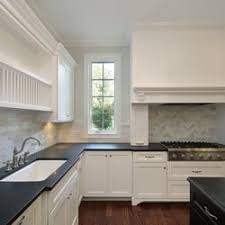 If your kitchen is looking a little tired and you are finding it hard to find a place for all your new kitchen gadgets, then it could be time to consider Perth kitchen renovations.
If your microwave oven is sitting on top of your kitchen fridge or your chest freezer is in the laundry, then this is a sign that your kitchen design is not working for you as well as it could be.
The kitchen is the hub of most Australian homes and it is essential that your kitchen design is functional and suits the everyday needs of your family.
You will enjoy working in a quality kitchen design that has everything you need in a functional space for you and your family.
A new kitchen design which is streamlined, functional and easy to keep clean will make life so much easier easier for everyone at home.
The Team At Flexi Make Your Perth Kitchen Renovations A Piece Of Cake
Perth kitchen renovations can be a lot of fun and very exciting.
The hardest part of the whole project will be choosing your new kitchen colour scheme and the materials needed for your kitchen bench tops and kitchen cabinets.
That's how easy it is, from the time you contact the professional kitchen renovation team at Flexi in Perth, until the time you invite your friends around to enjoy a cup of coffee with you in your gorgeous new kitchen, the whole process is stress free.
Our team here at Flexi kitchens in Perth, WA, have been designing, manufacturing and installing innovative kitchens in Perth homes since 2001.
We are well known for the highest quality of workmanship behind our custom designs, outstanding, durable kitchen cabinets and also for the service we give to all of our customers.
Most of our customers are repeat business or new customers from word of mouth.
The only way to fully recognise the difference that a well constructed, clever kitchen design can make to your everyday kitchen routine at home, is to experience it.
You deserve a well planned functional kitchen space with a designated place for all your appliances, this keeps clutter away and makes for a safer environment for your family and for meal preparations.
Our website has some beautiful examples of what can be achieved, whether you have a small space or a larger area to work with.
It is all about the design and craftsmanship. A clever layout plan in a small space can make all the difference when it comes to working in a smart and functional kitchen.
Talk to the teams in our Myaree showroom or our Joondalup showroom,or call us today on (08) 9301 4200 and arrange for one of our experienced designers to come to your home.
Renovations, solutions, new kitchen design – whatever your needs, we have the solution.
August 1, 2017