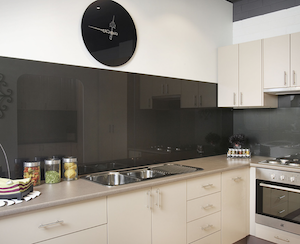 Kitchen Renovations
Perth kitchen renovations are all the rage right now. We know that kitchens with a great design are one of the features that sell Perth  homes . Kitchens are the place where we spend most of our time, catching up with friends, family and preparing meals.
This means that the kitchen is the one area in our Perth home where we are more than happy to spend some money to make sure that the kitchen design suits our lifestyle. The problem is that DIY kitchen renovations in Perth don't always work out as planned and kitchen renovations can eat up more of your time and budget than you originally planned.
The solution in Perth is to have an expert come in, design your new kitchen renovations for you and to install the kitchen renovations in your home for you as well. When you do this, your new kitchen is up and ready to go in no time.
On the other hand, if you spend ages trying to select all the right bits and bobs you want in your kitchen, then waiting for the kitchen cabinets to be delivered, and then trying to DIY the kitchen installation at home yourself – the result can be not quite what you expected.
The problem with a DIY at home approach to Perth kitchen renovations is that you can spend more money than you should and waste time that you don't have, trying to install the kitchen all yourself.
At Flexi kitchens we are experts in Perth kitchen renovations and we will have your new kitchen renovations  built and installed for you in no time at all.
We Design And Build Your New Kitchen
The best way to approach Perth kitchen renovations is to have us visit your Perth home, so we can see the kitchen space you have available and we can design a kitchen that is perfect for your needs, as well as suiting your Perth  kitchen renovations budget. So you don't have to spend your weekends in Perth trolling around kitchen displays, trying to find someone to help you design your new kitchen, because we will be right there in your Perth home.
This makes it so much easier to design your new kitchen renovations in Perth and takes all of the stress away from wasting your weekends looking around kitchen shops in Perth. Once we have designed your new kitchen renovations, we build the kitchen in Perth for you. We deliver kitchens and kitchen renovations in Perth on time and on budget. Perth kitchen renovations have never been this easy!
We Come In And Install Your New Kitchen
Here in Perth, you don't even have to stress about installing your kitchen, because we do all of that for you. When you DIY your kitchen renovations in Perth there are always problems with uneven kitchen walls and floors that are not level, which can take the regular handyman a lot of time and worry to fix. With Flexi Kitchens in Perth, all of your worries are over because we design, build and install your new kitchen.
For more information on our Perth kitchen renovations, call Flexi Kitchens on 08 9301 4200 or complete our online enquiry form.
March 17, 2016