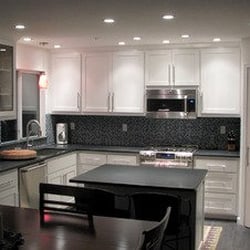 With the busy lifestyle most of us have these days in Perth, we are often determining things in matters of time…….how long does it take to do this or that?
How long does it take to get from here to there?
So naturally with the festive season fast approaching, we will all be wanting to know how long will this take and how long will that take!
How Long Will Kitchen Renovations Take?
Are you considering kitchen renovations in Perth? Are you worried it will take too long?
If you are considering having your kitchen renovated in time for the holiday season but do not want to risk being caught out in the middle of a renovation on Christmas eve, do not worry.
All you need to do is contact the team at Flexi Kitchen Renovations and book in your free home consultation. Before you know it, you will be sitting in your own home fine tuning the details on your gorgeous new kitchen design, which will be installed on a guaranteed installation date, and all at an agreed price prior to commencement of the project.
It may sound incredible, however it's true. The trusted team at Flexi enjoy a well earned reputation for innovative kitchen design, premium quality kitchen workmanship and impeccable customer service.
Why Wait, Start Your Kitchen Renovations Now
To achieve the ideal kitchen design to suit your own personal needs, your kitchen renovation needs to be considered and planned in the place where it will be built.
That is why the team from Flexi Kitchens come to your home, at no extra cost, and work with you to design your new kitchen layout and plan your whole kitchen renovation project.
Your free at home consultation in Perth will include:
An accurate measure up for your kitchen, bathroom or laundry renovation
A comprehensive discussion of your needs
Finding innovative solutions to any design challenges
A second appointment is arranged where:
You can view the proposed kitchen design on a 3D computer model, allowing you to make any changes if needed
Your priced will be provided, based on materials you have selected
You will receive a fixed completion date and a clear outline from start to finish
This is a great way to get your dream kitchen in time for the holiday season, and what a great present for you! Happy Holidays!
Contact the team at Flexi today on (08) 9301 4200 to find out how they make kitchen renovations in Perth easy.
October 26, 2018