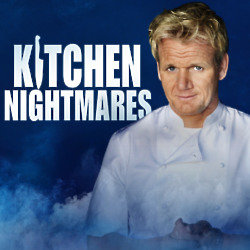 The kitchen is the hub of your home, and when you have the right design your life is so much easier. However if your kitchen is outdated and not working for you then it is time to look at kitchen renovations.
Some people choose to sell their house and purchase another house with a better kitchen, bathroom or laundry design. This is not always the best option.
Costs Involved With Kitchen Renovations
Renovations are very popular today popular because many homeowners love their current house, it just needs to be renovated to suit their changing lifestyles.
If you chose your current house because of the location and now you have the children in good schools , sporting clubs and circles of friends.
If you love your location, it might be wiser to spend your money on a fabulous new kitchen, bathroom or laundry renovation, rather than wasting it on moving costs.
The fees involved with selling are very high and depending on how much your property is worth, the agent selling fees, stamp duty and conveyancing costs could easily be anywhere from $10,000 to $40,000. This is enough money to buy you an amazing kitchen renovation and some fabulous white goods as well.
Also the stress involved in packing up, and then unpacking and setting up your new house. The endless address changing with the local authorities and so on. What a nightmare.
Affordable Flexi Kitchen Renovations
Flexi in Perth are the kitchen, bathroom and laundry design specialists and we have several categories for you to choose from. You can select from our Renovator, Entertainer or our Ultimate ranges, depending on your budget. All of our kitchen ranges involve a home visit, so our master craftsmen can design and create the perfect kitchen for your residence and lifestyle.
1. Renovator kitchen: A kitchen for homeowners on a strict budget, but still high quality cabinets and include everything you need to work in a modern kitchen. These are far superior to flat pack kitchens and are custom handcrafted to suit your space perfectly.
2.Entertainers kitchens: These kitchens give you more options on surfaces and cabinets. These are perfect for homeowners on a larger budget, particularly if you have a big space and love entertaining.
3. Ultimate kitchens: If you are ready for your dream designer kitchen, then this is for you. There are no limits on the type of kitchen work surfaces or the cabinets.
At Flexi you can mix and match these kitchen renovation designs in Perth, for example many homeowners like our Renovator designs, but go for surfaces and cabinetry that are normally included in the Entertainer's range. We are very flexible at FLEXI !
So for all your kitchen renovations in Perth – call Flexi on 08 9301 4200 or complete our online enquiry form and we will come out and help you to design your brand new kitchen.
Call us today on (08) 9301 4200 or visit one our showrooms and feel the quality of cabinets and work surfaces for yourself. Spend some time and speak to the showroom team there or call us today on (08) 9301 4200. Open our kitchen cupboards, run your hands along the work surfaces, try out our innovative in-cupboard solutions for yourself.
January 31, 2017