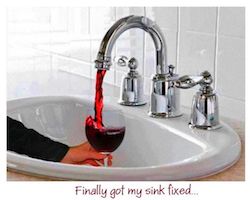 Perth kitchen renovations are the ideal solution when you love your home but you need to update your home, bathroom design and your kitchen design. Most people in Perth purchase their home in an area that is convenient for their work, the children's schools, and maybe your family has built up a large network of friends in the area.
Kitchen Makeovers & Kitchen Renovations In Perth
Bathroom renovations and kitchen renovations in Perth homes are now more and more popular over the years because home owners are realising that it is much cheaper to renovate their home kitchen and bathrooms than to move to another home elsewhere. After all, if you love your home in Perth, what is the point in moving?
It is fairly easy to update your bathroom in Perth, because all you really need are new bathroom tiles, bathroom tapware, cbinets and bathroom accessories and you are good to go. However the kitchen renovations to your home in Perth is another story. Your new kitchen renovation designs need more thought and clever design acumen to achieve the quality, designs, and the practicality you require in your kitchen renovation design.
5 Benefits Of Perth Kitchen Renovations:
Your Dream Kitchen In Perth: for your perfect kitchen renovation design , you will need to have professional custom kitchen design cabinets and layout to suit the way you live work in your kitchen in your Perth home. At Flexi Bathroom & Kitchens in Perth, our master craftsmen will give you your dream kitchen cabinets design, perfectly suited to your kitchen renovation needs and your kitchen renovation budget.
The Latest Kitchen Appliances: choose to have the dishwasher you have always wanted, the large family size fridge, a 6 range gas burner and huge stand-alone double oven – whatever you want in your kitchen.
Optimise The Kitchen Layout: If the layout of your current kitchen isn't working for you we can redesign it so that the new kitchen design suits the needs of you and your family.
Improve Your Lifestyle: As years go by, our lifestyles and priorities change, so now we need a bigger open plan kitchen where we can entertain easily. This is why Perth kitchen renovations are so important, we need our homes to reflect how we live, not cramp our style.
Save Money: Do not waste money on flat pack kitchens and then struggle trying to do the installation yourself. What a nightmare! It usually works out cheaper to have a professional firm measure your available kitchen space accurately, redesign and complete the installation of your kitchen at home. You will end up with a professional brand new kitchen that will not only look great and meet your needs, but your kitchen renovation design will add a lot more value to your Perth home.
For high quality kitchen cabinets, renovations and installation in Perth,
call Flexi Kitchens on 08 9301 4200 or complete our online enquiry form and we will arrange a time to visit.
October 27, 2016