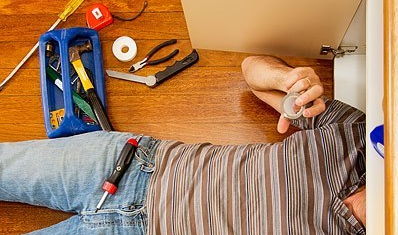 Perth Kitchen Renovations
Most home owners take on kitchen renovations because their current kitchen is out of date and no longer works for their family. For example, you really need a breakfast bar or casual eating area and the kitchen cabinets have seen better days.
Another reason for Perth kitchen renovations, which is important to keep in mind, is that a good quality kitchen helps to increase the resale value of your home. We see lots of different design styles for kitchens on TV reality shows and in magazines, so you won't be short of ideas for a revamp in your kitchen. However, for long term value you want to steer away from trendy kitchen updates that will quickly go out of fashion and stick with a time tested decor.
After all, who wants to spend ten or twenty thousand dollars on a brand new kitchen only to find that it is the kitchen that is holding back buyers?
So here are 3 Perth kitchen renovations that you need to avoid for long term value.
Bright colours: You might think that tangerine orange or fire engine red walls in your kitchen look super, but this won't be to everyone's taste. You might even change your mind after a year or two as well, so always keep the colour of your kitchen walls neutral for long term value.
Open shelving: This has become quite trendy recently and it definitely has both style and practicality. Installing open shelving in the kitchen instead of overhead cabinetry however, can be the wrong move in Perth kitchen renovations, because many home owners tend to prefer keeping their utensils behind closed doors. So add a shelf or two if you have the space, but don't opt for shelving over kitchen cabinetry.
Trendy cabinets: Stick with cabinetry that has the widest appeal, rather than selecting a style that only appeals to some buyers. So avoid country style cabinetry and farmhouse sinks in modern urban homes (they look out of place), as well as extreme minimalist cabinetry that looks like a sheer blank wall and brightly coloured, high gloss cabinets that remind you of Sesame Street.
The best Perth kitchen designs for added long term value involve neutral shades on the walls, white cabinetry, stone bench tops and stainless steel appliances. This combination will appeal to the largest audience, but still gives you plenty of scope to add in pops of colour with your kitchen counter bench appliances, casual seating and fresh flowers.
So if you are ready to update your old kitchen design, but you want professional installation and service to help to ensure that your design will have long term value, call us at Flexi Kitchens on 08 9301 4200 or complete our online enquiry form.
August 11, 2016