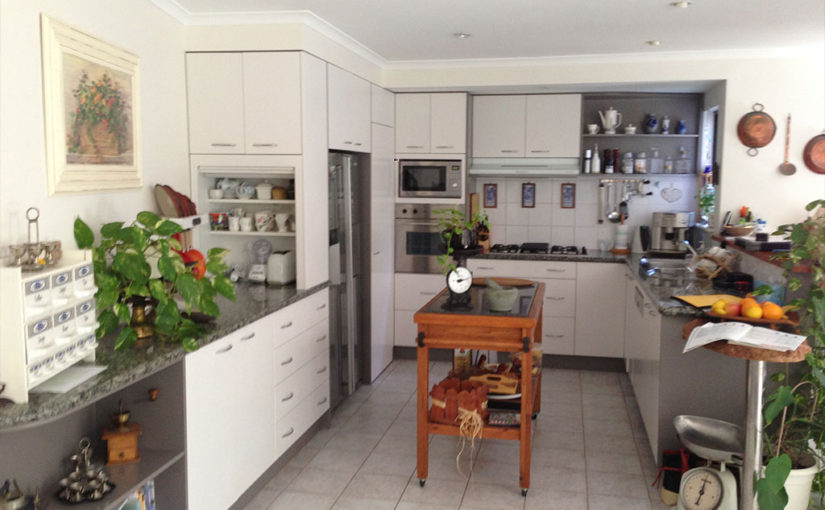 DYI Kitchen Renovations or Professional
Kitchen Renovations
When it comes to Perth kitchen designs and kitchen renovations, many Perth home owners or Perth home investors decide to do it all themselves so that they can save money. At first glance, this seems like a good idea, because you are doing all of the kitchen work yourself and not paying someone else to design and build do your new kitchen renovations at  your Perth home.
The problem with DIY home kitchen designs and renovations in Perth is that first of all you have to find the right kitchen design , then you have to fit it yourself. If you are not a Perth kitchen designer, then you might not pick the best kitchen layout for your kitchen space and if you are not a carpenter, then you might have a lot of trouble fitting your new kitchen renovations.
Problems With Designing Your New Kitchen
Some people just have the knack and can design anything for any kitchen space. For most of us however, we agonise over our kitchen designs and decisions, always second guessing ourselves and never being completely sure if we have made the right kitchen renovations choice.
Don't worry, because your new  kitchen designs for your Perth kitchen renovations don't have to be nightmare. As we all know, new kitchens cost money and your kitchen designs and finish is the heart of your Perth home, so you don't want to spend money and then realise down the track that you didn't get the kitchen  quite right.
Hindsight is great, because we learn a lot from our mistakes, but who wants to make a mistake with their new kitchen in Perth? The solution is to have our Perth designers come into your home and help you to design the best kitchen for your kitchen space and for your lifestyle in Perth.
Problems With Installing Your New Kitchen
Installing a new kitchen in Perth is not always easy, especially for most Perth homeowners who usually struggle with simple kitchen maintenance and repairs around their property. For example, you have to make sure that all of the kitchen units are hung level on the wall and solve any issues with uneven kitchen wall surfaces, which happens more often that you might think.
Then you need to make sure that the kitchen base units are level, so that your new kitchen bench tops can be fitted correctly. These are only two of the many kitchen reno problems that you might encounter when you DIY your Perth kitchen renovations.
Don't forget that if you make a mistake and order the wrong size kitchen units or hang them incorrectly, then you can't complain to the installers. You have to fix up all of your own mistakes when you go it alone to install a new kitchen yourself.
This is the beauty of having the kitchen experts come into your home, design your new kitchen and install the kitchen for you. You save all the stress and angst of doing the kitchen yourself and you know that your kitchen will be installed correctly.
For more information on how we can help with your Perth kitchen renovations, contact Flexi Kitchens on 08 9301 4200 or complete our online enquiry form.
March 4, 2016