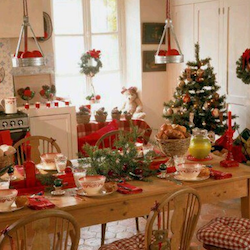 There are several suppliers of kitchens, laundry and bathroom cabinets and renovation in Perth. Whether you want a renovation of your current home or you are building a new home, if you want true value for your money , you need to choose your team carefully. It is well worth the little effort it takes to compare products. You need to get a firm detailed quote and an agreed date for the project completion.
You also need to be able to see examples or samples of any previous completed renovation work or new build homes. This will help you select then your finishes to suit your style and budget.
Flexi Kitchens In Perth
Here at Flexi Kitchens in Perth, customer service is integral to our business so take the time to come to you. We sit with you in the space that will become your new kitchen.
This is all part of the service that ensures each and every customer gets what they need and that their project stays on budget.
We will accurately measure the kitchen space for your renovation and discuss your design ideas, cabinets and utility needs while you are in the room itself.
It is easier to remember all the things that you need to include in your renovation when they are right there in front of you. Our team will illustrate design ideas that could resolve your most difficult kitchen and laundry challenges and then our designer will arrange a second appointment with you in our showroom.
Kitchen Design Ideas
1. The back splash is one of the main features of a kitchen or laundry, however, many kitchens in Perth still have old fashioned tiled splash backs. Think about installing a glass splash back for maximum effect and ease to keep clean.
2. Consider installing task lighting and modern elegant light fittings. Your kitchen work areas and cabinets should have adequate lighting.
3. Upgrading to a stone bench top will really make your kitchen look sleek and modern.
4. Choosing to add some open shelving in your new kitchen is really on trend right now.
5. When selecting your new kitchen sink, adding a pot filler can really make a difference to the look of your kitchen.
There is no denying that a custom designed kitchen gives a whole different vibe to your home when compared to a standard kitchen. Why not do yourself a favour and give our team of kitchen experts a call here at Flexi. Let us share share our years of experience in kitchen design, manufacture and installations with you.
Please contact us to arrange your FREE in-home design consultation valued at $300 and receive 3D drawings of new your new Wardrobe, Office or Kitchen.
JOONDALUP SHOWROOM
Address
Unit 2/21 Delage Street,
Joondalup 6027
Phone – (08) 9301 4200
Fax – (08) 9301 4211
Country – 1800 256 509
MYAREE SHOWROOM
Address
Unit 5/67 McCoy Street,
Myaree 6154
Phone – (08) 9317 6688
Country – 1800 256 509
December 20, 2016