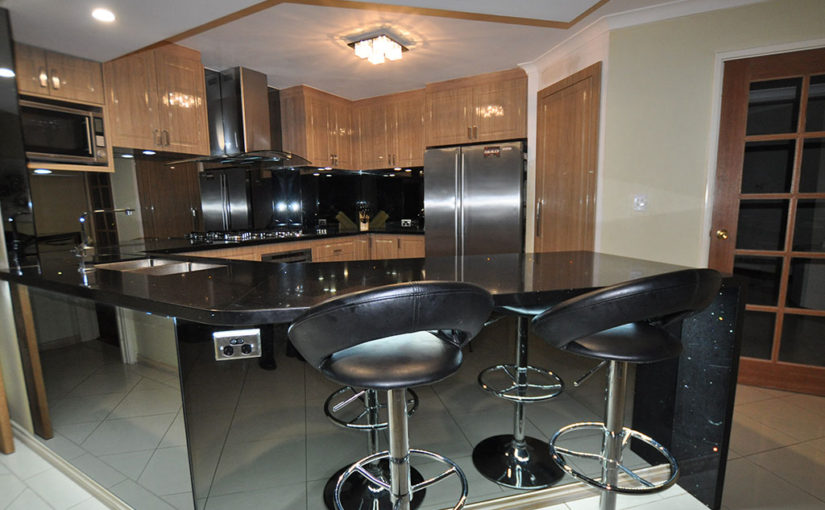 Kitchen Renovations
Kitchen renovations in Perth homes are a hot topic right now, as home owners struggle to find homes in their price range that suits their lifestyle. As we all can acknowledge, when you buy a new home in Perth there is always the expectation that you will have to make some changes, particularly to the kitchen and bathrooms.
The problem is that when you move into your new home you usually promise yourself that all of the kitchen and bathroom renovations will be completed within a few months. Then one thing after another happens and before you know it, it is 2 or 3 years later and you are still waiting for your renovations while stuck with an unworkable kitchen.
The Kitchen Solution
The best way to get on top of the problem is to call in Flexi Kitchens right at the start. If you leave it too long it will be years down the track and you will be so used to living with your old, outdated kitchen that you will most probably run out of steam and forget the whole idea.
The solution is to tackle the problem right away, so we can come in and install your new kitchen before you move in. It only takes a day or so for us to install your new kitchen and waiting another one or two days after settlement isn't a great hardship, but can make a massive difference to your lifestyle in your new home.
It is always better to have kitchen renovations in Perth homes completed before the new owners move in, because they don't have all of the disruptions of a kitchen or bathroom renovation. Instead they can move into their new home and have a brand new kitchen ready and waiting for them.
When you add the cost of a few extra days (maybe a few days holiday in a hotel?) and the cost of a new kitchen to the cost of your new home, it hardly makes a dent in your budget. Just imagine having the kitchen of your dreams in your new home and not having the trouble of renovating yourself.
Kitchen renovations in Perth, really add a lot of value to your home, so you will not only have a great kitchen, but the value of your home will also increase, before you even move in!
Let's face it, we all deserve a beautiful kitchen and the best time to renovate is just before you move into your new home. So if you have found the home of your dreams but it lacks the fabulous kitchen you deserve, call us at Flexi Kitchens and we will make your dreams come true.
For expert kitchen renovations in Perth homes, call Flexi Kitchens on 08 9301 4200 or complete our online enquiry form and we will arrange a time to visit.
April 21, 2016