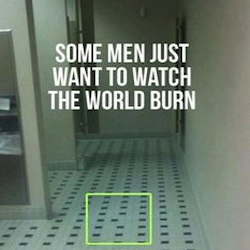 As we all can understand, when you buy an established home there is always the expectation that you will have to make some changes, particularly to the kitchen design and bathroom design. Often we struggle to find homes in our price range that suits our lifestyle.
Sometimes when moving into your new house you usually promise yourself that all of the installation work for the renovation will be completed within a few months. That is not often the case.
Perth Kitchen Design Solutions
The best way to get started is to call in Flexi Kitchen, we are the kitchen design experts in Perth.
The ideal kitchen renovation solution is to tackle the project right away. Let us complete your kitchen installation before you move in. It only takes a couple of days for us to install your new kitchen and make massive difference to your lifestyle in your new house.
It is always better to have kitchen renovations in Perth homes completed before you move into your new residence.
You don't have all of the disruptions of a renovation. Instead you can move into your new residence and have a brand new kitchen ready and waiting.
When you add the cost of a few days relaxing in a hotel while waiting to move in to your renovated house and the cost of a new top quality kitchen and bathroom to the cost of your new house, it makes a lot of sense.
Top Quality Kitchen & Bathroom Renovations Add Value To Your Property
Kitchen renovations, really add a lot of value to your property in Perth. You will have your perfect brand new dream kitchen and your property will be worth a lot more before you even move in!
Let's face it, we all deserve a beautiful kitchen and the best time for the make over is just before you move in. So if you have found the home of your dreams but the kitchen will not work for your lifestyle, then call us at Flexi Kitchens and we will make your dreams come true.
Choosing the right team for your top quality kitchen renovations is integral to getting the perfect design and result. Your kitchen must be:
Well crafted and of timeless quality
Cleverly planned
Designed with understanding
Beautifully functional
Delivered on time and on budget, at a fair price
Our extensive range of kitchen cabinetry designs and colours, combined with our vast range of handles and accessories means that your kitchen will be unique to you. No two Flexi kitchens are ever the same.
Thanks to our cutting edge technology and our years of experience creating beautiful kitchen makeovers we deliver beautifully functional kitchens at a fair price, every time.
For expert kitchen renovations in Perth homes, call Flexi Kitchens on 08 9301 4200 or complete our online enquiry form and we will arrange a time to visit.
December 15, 2016