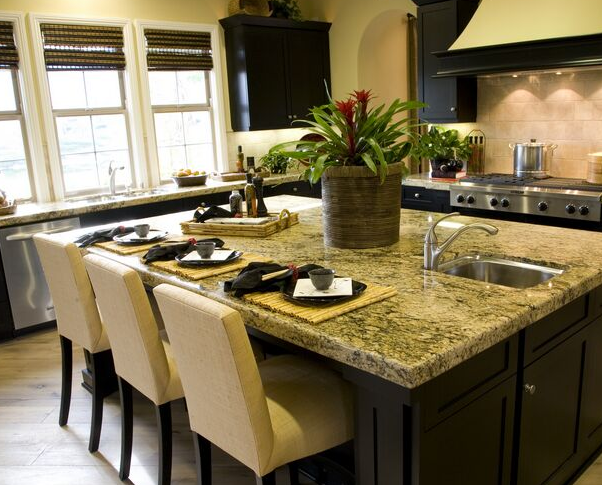 Design Ideas
Kitchen design ideas used to be simple, but over the past few years we have been inundated with so many renovation shows on TV, that our heads literally start to spin. With kitchen design ideas absolutely everywhere today, from the TV to magazines to blogs and display homes, it is difficult to know where to start.
There are so many different options available that the whole process of designing a new kitchen can seem much more complicated than it needs to be. The question you need to ask yourself is – do you really need all of the bells and whistles that you see on TV?
Turn Your Kitchen Design Ideas Into Reality
If we are honest, most of us have a limited budget for our new kitchen, so there are some features we can afford and some that we cannot. This is where a skilled designer pays dividends, because they know how to put together a modern space that gives you just about everything you want and on your budget.
They can take your kitchen design ideas and give you perfection that suits all of your family's needs without breaking the bank. Of course, with an unlimited budget you can really go over the top, but that doesn't apply to most of us, which is why an experienced design team is so important.
The best way to approach your new kitchen is to make a list of all of the items and features you absolutely need and then a second list of what you would. Then with your budget in hand and an understanding of the space you have available for your kitchen, a design specialist can give you as much as possible from both of your lists.
You will most probably be quite surprised at the different options a designer can come up with based on your ideas, and all within your budget.
The High Quality Of A Flexi Kitchen Design
At Flexi we have been designing beautiful spaces in homes for many years and we are experts at stretching the dollars so we can give our clients their dream homes. Obviously, you won't have the same result for $10,000 that you would for $50,000, but all of our kitchens are hand designed and manufactured, specifically for each of our customers.
With Flexi our job is to turn your ideas into reality and we give you a unique, customised kitchen that fulfils as many of your needs and wants as we can cram into your budget.
So if you are ready to explore your kitchen ideas with a professional team, call Flexi Kitchens on 08 9301 4200 or complete our online enquiry form.
June 6, 2016