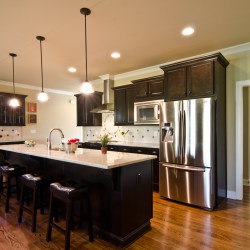 Not all Perth kitchen renovations are problematic. The secret is to engage professional kitchen specialists who have the experience and reputation to put you at ease.
If you are looking for a premium quality kitchen renovation that will transform your home from very nice to very impressive, you need to chat to our experts at Flexi Kitchen Renovations in Perth.
We understand just how big a job it is to renovate a kitchen in Perth.
Relax With Perth Kitchen Renovations
Yes you can relax during your kitchen renovations in Perth.
Our team at Flexi strive to achieve outstanding results for our customers. We pride ourselves on the customer service we provide to all our customers, old and new.
From the very first time we meet you at your home we aim to put you at ease. We will discuss all the kitchen design ideas that you have in mind, the actual space that is available and many smart storage ideas and options that are available to you.
Our team at Flexi understand that the needs of our customers always comes first. That is why we have developed a unique solution to minimise the disruption and ensure that families understand the full process while their new kitchen is being built and installed.
Quality Craftsmanship For The Discerning Home Owner
Choosing the right team for your renovation is integral to getting the perfect result for your home.
Your kitchen must be:
1.Well crafted
2.Cleverly planned
3.Designed with understanding to your particular needs
4. A beautifully functional design
5. Delivered on time and on budget
We have an extensive range of kitchen cabinetry designs and colours, combined with our vast range of handles and accessories which means that your kitchen design will be unique to you.
No two Flexi kitchens are ever the same.
With our cutting edge technology and many years of experience creating beautiful kitchens and makeovers, we deliver premium quality, functional kitchens at a fair price, every time.
Design Your Perfect Kitchen In The Comfort Of Your Own Home
Your kitchen renovation needs to be considered and planned in the place where it will be built.
That is why we always come to your home, at no extra cost, and work with you to design your new kitchen layout.
During this free kitchen renovation consultation we will:
1.Accurately measure your available space for your new kitchen
2.Discuss your needs and any design ideas you may have
3.Take the time to understand your kitchen design needs and frustrations
A second appointment is then made during which all of this information is used to create a 3D computer model of the new plan for your kitchen renovation. We will also provide you with a quote based on the colours and materials you have selected for your kitchen renovation.
For any further information or to arrange a home visit, please contact us on (08) 9301 4200.
April 10, 2017