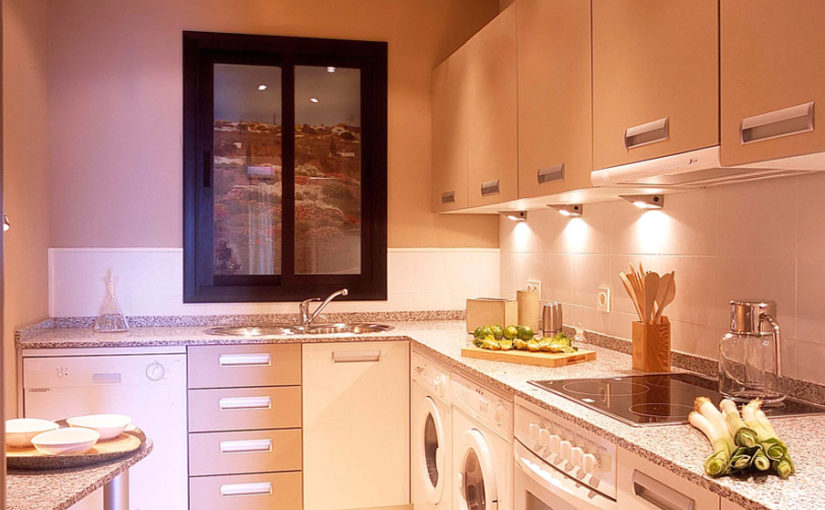 If you are thinking of selling your home because your kitchen is outdated or you you have found some amazing new appliances that just won't fit into your current kitchen layout, rethink your options. You may need to think about Perth Kitchen Renovations as your ideal solution.
If you love living in your location, if the kids are settled in good schools and you like your neighbours, well then the answer is simple.
Forget about moving and opt for a brand new professional kitchen renovation instead.
Avoid Risking Costly DYI Kitchen Renovations In Perth
I am sure that I am not the only person who has suffered the nightmare of the DYI kitchen renovation. The nightmare starts with an enthusiastic gutting of the current kitchen cabinets and bench tops, with dust and dirt everywhere.
This is usually followed by a lot of head scratching, measurements being taken several times and then scribbled on a scrap of paper and then of course it is smoko time.
Of course most of this is taking place on the weekends to fit in with the family work schedules.
Apart from the fact that a kitchen renovation involves plumbing and electrical work, precise kitchen measurements are crucial to fitting cabinets and work tops. If you get it wrong, it is a very costly mistake.
How long does a basic kitchen renovation take? Certainly not as long as a DYI, and who are you going to call if you get stuck?
Professional Perth Kitchen Renovations In Perth
Renovating your kitchen is a big decision and it is a major renovation. Flexi Kitchens always put the needs of their customers first. They have developed a unique solution to minimise the disruption to your everyday living while your new kitchen is being built and installed.
Flexi Kitchens have been designing and building designer kitchens for years. They deserve their reputation of being the best in the business for many reasons.
Professional home renovations are an investment when you deal with the experts at Flexi Kitchens in Perth. They make it easy for you because they are the kitchen design experts who always put the needs of their customers first.
Flexi Design Your new Kitchen In Your Own Home
The team from Flexi will come to you in your home, at no extra cost, and work with you to design your new layout and plan your kitchen renovation, this includes taking accurate measurements. You will be able to discuss your ideas and needs for your dream kitchen.
A second appointment is made during which all of this information is used to create a 3D computer model of the new kitchen design and provide you with a price based on the colours and materials you have selected.
You will be given a fixed completion date and a clear outline for your Perth Kitchen Renovations from start to finish.
Contact Flexi Kitchens today on (08) 9301 4200 to find out how we make your kitchen renovations easy.
March 6, 2017