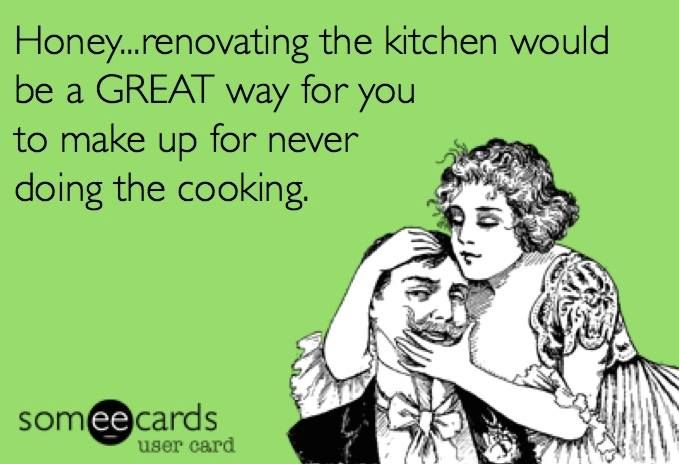 Upgrade Your Home With Perth Kitchen Renovations
When purchasing your very first property in WA and you are on a budget, you are restricted to what you can buy in today's tough market. The prices of homes are so high and you do not seem to get much for your dollar. There is a way that you can enter the property market on a budget and then aspire to trading in your stater home for a design that suits you and your family's needs more.
It is important to choose a good area. If you are lucky enough to find a reasonable house in a great area, chances are that you will be able to increase the value of the property. A building inspection should give you the information you need as to the condition of the structure of the house and any pest related problems.
Take a good look at the kitchens and storage cabinets of the houses for sale to determine what is needed in each property in the way of plumbing, tiling, light and ventilation.
Kitchen Renovation
An older home which has not been updated for some time, often needs a complete kitchen renovation, new kitchen design and professional kitchen installation to achieve that brand new designer kitchen styling that most purchasers are looking for when buying a property.
Most of the other rooms in the house can come to life with some fresh paintwork, window treatments and flooring. This can be done DIY for not too many dollars.
However, the bathroom and kitchen are the money makers, when it comes to the resale price of any house.
The smart and most profitable way to get the kitchen up to the mark, is to have a well known and trusted kitchen renovation team, come to your home, measure the kitchen space you have available and then discuss your design ideas to create a functional, modern kitchen.
Flexi Kitchen Renovations
To really get the best from your kitchen and bathroom renovation designs, you must bring in the kitchen design and installation professionals. Flexi have a solid reputation in Western Australia and have been around for years. Do yourself a favour, discuss your kitchen project with the Perth renovation specialist team. Get the best design, cabinet storage and add a lot more dollars to your asking price of the house when it goes on the market. The money you spend on your kitchen renovations will be a smart investment.
Bathroom and kitchen renovations in Perth involve a lot more than a paint job and new taps.
Flexi The Trusted Kitchen Renovation Specialist
Kitchen Renovations in WA will give you peace of mind by removing the uncertainty.
Renovating your kitchen design is not a small DIY project. It is a major kitchen renovation and needs to be done properly and by the professionals who know what they are doing. At Flexi Kitchens and quality Kitchen Designers, they have always put the needs of their customers first.  They have developed a unique renovation solution to minimise the disruption and ensure that customers understand the full process while their new kitchen is being built and installed.
For more information on how Flexi and Perth Kitchen Renovations can make your kitchen renovations a smooth process, contact them today on (08) 9301 4200.
September 29, 2016