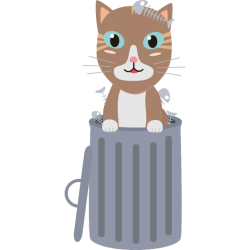 Most of us spend a lot of time each day in our kitchens at home. This is the hub of most family homes and this area has the most amount of traffic. It makes perfect sense that this area of any family home needs to be designed to allow more than one person in it at a time. Gone are the days when it was ok that the kitchen only needed to be big enough for one person (usually mum) to be in there at a time.
The mornings are a perfect example of how well your kitchen design is working for you. If your family are able to get through breakfast, preparation of school lunches and coffee on the go, without someone having a meltdown, then congratulations. However if your morning ritual is stressful and chaotic, with kids complaining, bumping into each other, someone can't find their special bread and oh dear… why is the cat in the bin?
It may be time to do that kitchen renovation you keep talking about. If you choose the right way to go about this, you will be pleasantly surprised as to how affordable it actually is.
Affordable Flexi Kitchen Renovations
It makes a lot of sense to talk to the professionals when you are considering kitchen, bathroom and laundry renovations. These areas in your home need to be done properly and by experienced trades people. These projects are not ideal for the home handyman at all, it can end up costing you a lot of extra time and money when something goes wrong. When you engage the professionals , you are choosing to invest with the experts.
Here at Flexi, we are the experts and are very proud of our product and customer service.
We make renovating easy and affordable.
When you choose to work with us here at Flexi you choose to work with kitchen design experts who put customer service first.
With thousands of completed kitchen makeovers across the city, our customers are very happy and satisfied.
Kitchens Designed On The Spot
Your kitchen renovation needs to be considered and planned in the place where it will be built, to be really effective. It is essential to be in your kitchen area when your design ideas and needs are being discussed.
We always come to you, at no extra cost, and work with you to design your new layout and plan your renovations.
During this free at home consultation we will accurately measure up for your kitchen renovation while discussing your specific needs. We always take the time to understand exactly what your needs are.
For more information on our kitchen, bathroom or laundry renovations
please contact us on 08 9301 4200
January 12, 2017