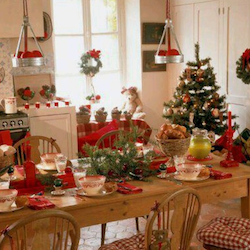 The buzz has started, everywhere we go there are reminders of what is coming our way and why we need to have much needed practical kitchens in Perth.
This is the time of the year when we all get together with family and friends to celebrate everything from pre Christmas right through to Australia Day.
Hosting a casual get together or party of close friends in your kitchen is a lot of fun, especially if a well planned kitchen, as it is not about how much area you have, only how well you use your available kitchen space.
Smart Well Designed Kitchens In Perth
A smart kitchen design will see you get the most out of a smaller kitchen, as the layout in a small area is the secret to a functional smaller kitchen.
The galley kitchen layout is a popular style of kitchen which has a narrow aisle with the cabinetry and appliances on opposite walls, full-height cabinets are also a sensible option for taking full advantage of your kitchen wall.
Another clever idea for small kitchens is exposed kitchen cabinets as the open shelving gives the look and feeling of spaciousness in a smaller kitchen.
Flexi Kitchens Perth Deliver Quality On Time
Here at Flexi Kitchens in Perth, we have been designing smart kitchen projects for many years to many satisfied customers throughout Western Australia.
Our team can give you exactly what you want and need in your kitchen renovation taking into account the available area and your lifestyle.
The functionality of kitchens is all in the design and here at Flexi in Perth, the greater your kitchen budget, the more high end the kitchen finishes are available of course, but whatever the size of your available space, you will have all the functionality you require in your new kitchen.
Excellent customer service is integral to our business and it is one of the reasons that we take the time to come to your home so we can sit with you in the space that will become your new kitchen and discuss your ideal kitchen design needs.
This allows us to accurately measure the kitchen space and discuss the layout needs while you are in the actual area itself, giving you a clear picture of what you can expect with the design, cost and delivery schedule.
We give you a fixed project completion date and our team will keep you updated at all points of your kitchen project in the design and installation process.  At Flexi we deliver quality kitchens in Perth on time and on budget.
Why stop at your kitchen, we have awesome bathroom and laundry renovation ideas as well, if you can think of what you want in your ideal bathroom or laundry, we will come up with the perfect design for you needs.
Call us today on (08) 9301 4200 to find out how we can make your kitchen renovations a smooth process.
November 27, 2017