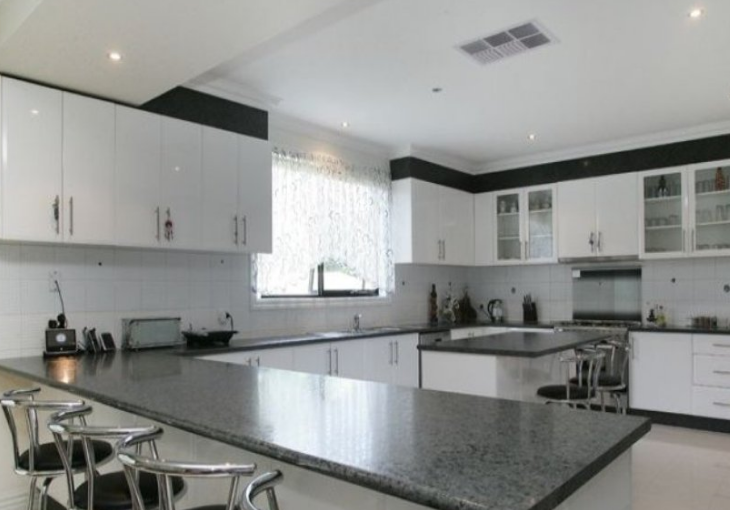 Kitchens Perth
As we all know the kitchen is the focal point in the Perth family home.
Kitchens in Perth have always been the hub of the home for all the family, from the early days when mum would be putting the wood chips into old wood burning kitchen stove to get the stove hot enough to start cooking the porridge, right through to today with all the high tech gizmos at our fingertips. It is so much easier today. Press some buttons and away we go.
Most mums in Perth are working these days and sometimes the family meals at home are in kitchen shifts. However generally the kitchen is abuzz with activity in the mornings as we all prepare for our day, whether we are in the kitchen gulping down a cup of coffee, slapping some vegemite onto a piece of toast or having our cereal and fruit.
Every family in Perth is different and so of course are the kitchen design needs for each family.
Perth Kitchens
Some of us like to sit at the kitchen breakfast bar in the mornings for our brekky and also maybe for lunches as well. Then there are those who prefer to eat at the kitchen table and chairs in the dining area. Some of us need the big two door kitchen fridge freezer with ice makers and fancy water dispensers on the door. Some of us need kitchen dishwashers, microwave recess, kitchen utility hatch, butler's kitchen pantry and so on.
Over the years the kitchen styles and the kitchen designs have changed dramatically. So when it comes to finding a home with the kitchen design for you and your family it is important to have a good idea of what you need in the kitchen design.
If you are looking at purchasing a new build home, you are able to request from the builder changes in the house plan design to accomodate your specific quality kitchen design and also your bathroom design as well in Perth.
This is when you need to have a list of the "must haves" in your kitchen and bathroom as well as and the "can do without "kitchen designs in the kitchen,  and the bathroom designs that fit your needs best. Share these lists with your builder and save yourself the need for kitchen renovations Perth further down the track.
Kitchen Renovations Perth
If you are considering purchasing an established home, and you're are expecting bathroom and kitchen renovations Perth, make sure you have your kitchen renovation list of design ideas and requirements list again, expect the kitchen design might may not meet your needs. However, if the property is in a great location, and the rest of the house layout fits your family's needs, take a serious look at the space available in the kitchen area. Kitchen renovations Perth will give you a free quote on their quality kitchen designs, and   their kitchen designs & quality renovations are second to none.
Flexi Kitchens Perth are the experts, they have been around for years, and have the kitchen expertise in creating designs for kitchens you need and the reputation you can trust. Flexi Kitchens Perth will be able to advise you on design and your kitchen ideas, revamping your kitchen cabinets in Perth. Most Kitchens in Perth can be reworked and updated a lot easier than you may think. If you get the Flexi kitchen Perth makeover experts in for a free quote, you will be amazed at what can be achieved.
Bringing in the professional custom kitchen designers and builders in Perth gives you piece of mind that your kitchen renovations in Perth will be completed to the highest standard and on time.
Contact Us
Contact the friendly staff at kitchens Perth to get more information on our after job completion service and privacy policy. Visit Flexi Kitchens Showrooms to view the range of kitchen cabinets and kitchen accessories available to choose from for your new kitchen.
Visit Flexi Kitchens Perth showrooms to view kitchens and kitchen designs and chat to one of the team about your kitchen ideas and how to achieve them.
Visit us online to view our kitchen gallery and our bathroom gallery. Contact us by phone on – (08) 9301 4200
September 8, 2016