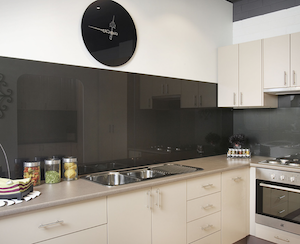 Kitchen Renovations To Save Money
In Perth, the kitchen is the heart of your home, but when it becomes out-dated and doesn't work for you anymore it is time for a new kitchen. Some Perth property  owners decide to move rather than consider kitchen renovations and bathroom renovations, but the moving expenses involved in Perth can actually pay for a brand new kitchen! Not to mention other renovations as well. The kitchen really is the hub of all activity and needs to be functional and family friendly.
Costs involved in moving instead of renovating
That's why kitchen renovations in Perth are so popular, because many Perth people love their current address, but can't stand the kitchen. it just needs to be reworked with a kitchen renovation to suit their changing lifestyles. After all, you moved to your current place because you loved the Perth location and now you have lots of friends in the Perth area and maybe your family is close to you as well.
Your children's schools might be in the area and also all of their friends. You may have a fantastic view! So if you love your location, it might be wiser to spend your money on a fabulous quality kitchen renovation in Perth, rather than wasting it on moving costs.
We all know that it can easily cost you $10,000 to $20,000 or even more in Perth real estate agent's fees and stamp duty – depending on the value of your new house – so imagine spending that money or even half of it on renovating your kitchen and maybe a bathroom renovation as well. You can see that kitchen renovations are a viable option to consider.
Choose From Our kitchen Renovations Range
If you are ready for a kitchen renovation in Perth, you can select from our Renovator, Entertainer or our Ultimate kitchen ranges, depending on your kitchen renovation budget.  All of the kitchen renovations involve a home visit, so our kitchen renovation master craftsmen can view the kitchen space available. Then they design the perfect kitchen for your Perth residence and lifestyle. You can also view the kitchen renovation options at the showrooms.
Our Renovator kitchens: These are a basic kitchen for those on a strict budget, but they are still high quality and have everything you need in kitchen renovations. They are a far superior quality design to flat pack kitchens and are handcrafted to suit your kitchen space perfectly.
Our Entertainers kitchens: With these kitchen renovations  you have more options on surfaces and cabinetry and you can design a wonderful kitchen that truly reflects your lifestyle in every way. These are perfect for people on a larger budget, particularly if you have a big space for your kitchen and love entertaining.
Our Ultimate kitchens: These are for those who are ready for their top quality dream kitchens, with a kitchen budget that gives them the freedom to have the kitchen that they have always wanted. There are no limits on the type of kitchen surfaces or the kitchen cabinetry you can select and you will be in appliance heaven!
Remember, you can mix and match these kitchen renovations in Perth, for example many Perth home owners like our Renovator designs, but go for surfaces and cabinetry that are normally included in the Entertainer's range.
So for all your kitchen renovations in Perth – contact us at  Perth Flexi Kitchens and Bathroom Renovations on 08 9301 4200 or contact us by completing our online enquiry form and we will come out and help you to design your brand new kitchen.
November 26, 2015