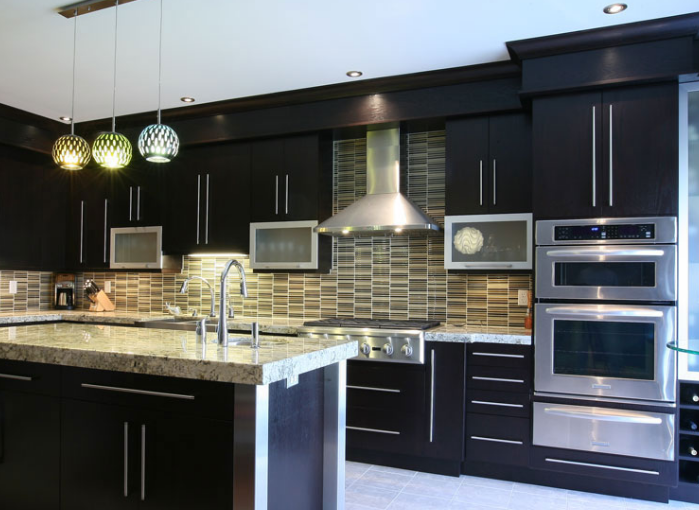 Kitchens Set The Mark
Without a doubt, high quality kitchens in Perth homes can be the one factor that tips a buyer into making a purchase. It doesn't matter whether it is a brand new build or an established home, a high end kitchen design can seal the deal.
Most of us have searched for a new home at one time or another and if the kitchen looks old and tired, then we start to wonder what else is wrong with the house. Outdated kitchens in Perth homes can cause buyers to reassess the value of the home, and to low ball their offer, because they know that they have to replace the kitchen.
Kitchen Makeover
If your kitchen is looking tired and outdated and you want to put it on the market soon, here are 6 kitchen design and renovations tips that will help you achieve your asking price.
Replace the back splash: The back splash is one of the main design features of a kitchen, however, many kitchens in Perth still have old fashioned tiled kitchen splash backs. This is an easy fix to update your kitchen, so think about modern kitchen splashback installations for maximum effect.
Lighting: Far too often we put up with inadequate lighting in our Perth kitchens, so consider installing task lighting and think about replacing the old boring light fixtures with more modern and elegant fittings.
Bench tops: If you have an old laminate bench top, then depending on the value of your home, it might be worthwhile upgrading to a stone top to really make your kitchen look modern.
Revamp the cabinetry: If the carcasses of your cabinets are still good, then you might get away with just replacing (or even repainting) the doors. Don't forget to modernise the handles and this might just be enough to update your kitchen for buyers.
Open shelving: If you have room in your kitchen, adding one or two open shelves is really on trend right now. You don't really want to remove wall cabinets and replace them with shelves, but if you have the space, this is an easy update for Perth kitchens.
Replace the sink: Old stainless steel sinks really date a kitchen and they don't cost much to replace. A brand new sink is easy to spot in a kitchen and if you add a pot filler and new tap ware as well, you can really make a difference to the look of your kitchen.
So if you are thinking of selling your property in the near future, take a good look at your kitchen design and decide whether it needs updating and renovations. Visit our showroom today and view displays of our new  kitchen, bathroom and laundry designs.  Here at Flexi Kitchens Perth we are expert kitchen designers and renovators, so if you want a brand new, high quality kitchen, call us on 08 9301 4200 or complete our online enquiry form.
August 18, 2016