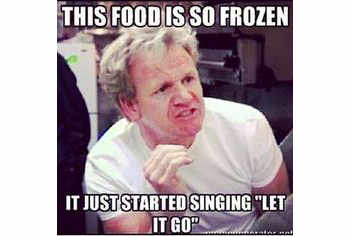 The kitchen in Perth homes is one of the most important rooms in your house, as a place for the family to share meals at the start and end the day. Every household is different and each member will require their own kitchen space to fulfil their different needs.
Some families may be small and won't have the needs of larger families.
Some folks might prefer casual eating at a breakfast bar, whilst others might prefer a dining space with table, chairs and room for a highchair for the baby. At Flexi Kitchens we have the expert skills and the experience to design and craft a kitchen that is perfect for you every day of the week.
Designer Kitchens In Perth
The perfect solution to getting your family's needs in the kitchen met, is to get a customised designed and built kitchen renovation that will be ideal for your lifestyle.
It is a fact that that a custom designed kitchen gives a whole different atmosphere to your home when compared to a boring run of the mill flat pack kitchen.
Customised Kitchen Renovation V Flat-pack Kitchens
Save money: On the initial costs it may seem that a flat pack kitchen is going to be cheaper than a customised kitchen renovation and installation for your home.
However, when problems arise and walls and floors are not even ( as is often the case) and your skills can't cope with these problems, you can end up spending more money on fixing your expensive mistakes.
Save time: Why waste your valuable time trying to do something that the experts at Flexi Kitchens in Perth can do in no time at all?
No stress: Save all the angst of a DIY and call in the experts at Flexi Kitchens in Perth.
Everything you want: With our team of kitchen renovation experts and craftsmen, we will give you perfect custom cabinets to meet your budget.
Completed on time: You don't have to spend weeks or months in your home with a half-finished kitchen or laundry, because at Flexi Kitchens we give you an installation date and we stick to it. Forget putting up with an ongoing DIY kitchen or laundry project, let us deliver and install the kitchen of your dreams on time.
With beautiful showrooms in Joondalup and Myaree you can take the time to feel the quality of our product cabinets for yourself. View the:
Soft close kitchen doors and drawers as standard
Beautiful range of solid surface and quality quartz bench tops
Innovative designs
Cleverly considered cupboard design and drawer inserts, such as Lazy Susans and hide away bins
Vast choice of styles, designs and colours
See for yourself how Flexi Kitchens Perth can create a beautifully functional quality kitchen for you.
View our photo gallery on line to give you some ideas and inspiration for your kitchen and bathroom renovations
So if you are now ready to update your old, tired kitchen or install a kitchen in your newly built  home, contact the professionals at Flexi Kitchens in Perth on 08 9301 4200 or complete our online enquiry form.
November 17, 2016