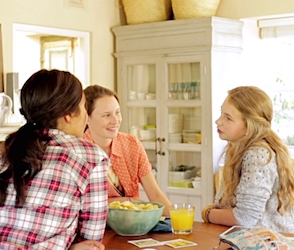 Kitchens in Perth, are the busy hub of aussie homes. Everyone congregates in the morning before leaving to go various ways.
The kitchen also tends to be the place where the family like to leave their possessions on arrival home.
Often school bags, newspapers, books, sweaters and the mail seem to end up in the kitchen, usually on top of the kitchen bench.
If you are starting your day struggling with your kitchen in Perth and tripping over each other, it is time to treat your family to a wonderful new kitchen.
Quality Kitchens In Perth
At Flexi Kitchens, we use only the best materials to create your new kitchen, so you know that your kitchen will stand the test of time. Unlike a flat pack kitchen, we customise your kitchen, so that it fits perfectly.
Your new kitchen with a large walk in pantry, deep easy glide drawers, wide shelves and plenty of room for the large twin door fridge. How about a fitted dishwasher, large island and a second sink? A butler's pantry is becoming popular these days. The list goes on and everyone has different design ideas and definite needs. Whatever you want in your kitchen, we can design it for you, so your family can enjoy a great start every day.
Flexi kitchens come in three different kitchen ranges:
There is a difference in price between these three ranges, due to the size of the kitchen, the finishes and the inclusions you select.
Often our customers mix and match these ranges, this way they can get exactly what they want and still keep to their budgets. You might have a small budget and decide on the Renovator range but you want to splash out on fabulous stone counter tops as well.
The easiest way to decide on which type of kitchen you want is to write a wish list of everything you would love to have and a list of what you most definately need.
This is your vital list and if you share this with the team from Flexi, they will be able to design your kitchen meeting your needs and sticking to your budget.
costs due to a tighter budget. There is always a way you can have the kitchen of your dreams, it just takes a good designer to figure it all out for you!
For the best kitchens in Perth, call Flexi Kitchens on 08 9301 4200 or complete our online enquiry form and we will come out and help you to design your brand new kitchen.
February 2, 2017