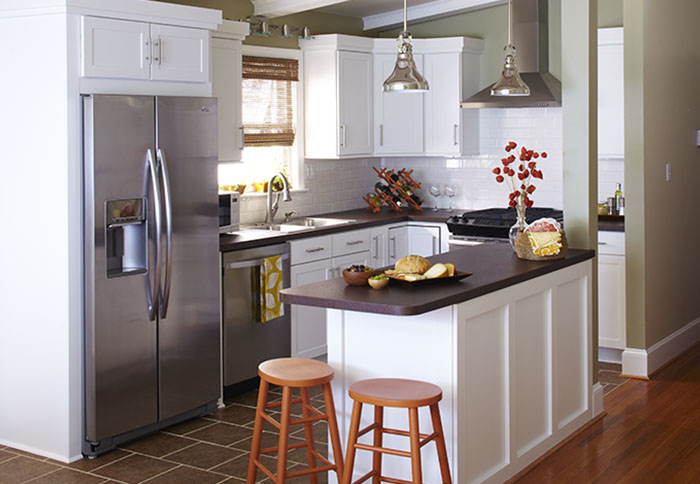 Kitchen Renovations
With the flood of kitchen design reality shows on TV, lots of home owners and investors are thinking of DIY kitchen renovations in Perth. Going it alone and doing your kitchen renovation yourself can be very tempting, because after all, it looks so easy on TV!
One of the reasons why people tackle their own kitchen renovation is to save money and this might work out for you in the end. The problem is that it can actually cost you more money by the time you are finished, as well as a serious amount of stress and also the kitchen project taking forever to complete.
For Kitchen Renovations Get The Kitchen Experts
This is why it is always better in the long run, to bring in the kitchen design experts to do the job for you. So let's look at three benefits of not tackling your own DIY kitchen renovations in Perth.
You don't have to deal with any problems: Installing kitchen cabinetry isn't always plain sailing, because the walls are never straight and the floors are not always level. Fitting a cabinet to a wall that is slightly bowed can be a nightmare for the amateur DIY person, but for our kitchen design experts at Flexi Kitchens it is all part of the day's work. This is a top reason why Perth kitchen renovations are best left to the kitchen design experts.
Your kitchen is completed on time: When we design, manufacture and install your new kitchen, we give you a completion date and we always stick to that date. So you will know the day that your new kitchen is to be installed and you won't have to hang around for months with a half-finished kitchen. This is a massive reason not to tackle your own kitchen renovation, because more often than not, a DIY job can last for months.
You know your costs upfront: When kitchen project problems arise, your costs can escalate, which is another reason why having the professionals design and install your new kitchen makes so much sense. We come into your home, look at your kitchen space, design you the perfect kitchen and then install it for you. All of the costs are written into your quote and you know exactly how much your new kitchen will cost. There are no hidden extras, because we can anticipate any kitchen installation problems when we inspect your space.
As you can see, kitchen renovations in Perth can be stress free, and you can have them completed on time and with all costs upfront. There has never been a better time to renovate your kitchen than in today's financial market with interest rates so low.
So if you want to avoid the problems of DIY kitchen renovations in Perth and have a fabulous new kitchen in your home, call the professionals at Flexi Kitchens on 08 9301 4200 or complete our online enquiry form.
July 12, 2016