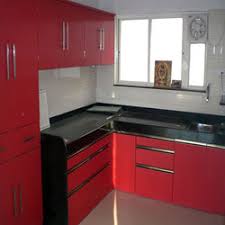 Renovating a kitchen is a big project that needs careful planning and consideration.  The team at Flexi Kitchens in Perth are experienced in designing and renovating custom kitchens and have seen many renovation nightmares in the past.   When people in Perth choose Flexi Kitchens to do their kitchen renovation, they can have peace of mind in knowing that these sort of kitchen mistakes can be avoided.
Compromising Counter space
Counter space is probably one of the most important elements of a kitchen.  When people are designing a new kitchen, they should never settle for less counter space.  Remember the golden rule – When it comes to counter space in the kitchen, the more the better!
DIY kitchen renovation
When it comes to kitchen renovations, it is always best to at least consult a kitchen design expert. A professional kitchen designer can offer tips and advice that even the handiest people may not have considered.
Not including the right lighting
It is important that a new kitchen should always include enough lighting and the right type of lighting.  Food prep areas should always be well lit, and mood lighting can be used to accentuate features of the kitchen while creating the right ambience.  Lighting within kitchen drawers and cabinets is a great feature that's often overlooked, but is great for helping people to see things at a glance and not lose items at the back.
Forget about good workflow
When planning a new kitchen, it is important that people remember to consider good workflow in the kitchen. The busiest areas of a kitchen include the sink, stove and fridge.  These busy kitchen areas should be in an efficient location that are relevant to each other.
Forget your budget
Everyone does it…. They go to buy something with a budget in mind and then get carried away and end up spending more than what they had planned.  When it comes to designing a new kitchen, going over budget can quickly become very expensive.  People must come up with a realistic budget for their new kitchen beforehand and make sure they stick to it!
Choosing new appliances last
When people are planning a new kitchen design, they should always choose their new kitchen appliances first. It's much easier to choose kitchen cabinets and counters that will fit new appliances rather than the other way around.
Not including adequate storage
One of the most important parts of a new kitchen is storage.  A kitchen that has adequate storage is easy to use and has a good workflow. There are heaps of new kitchen storage solutions that are available for modern kitchens.
These kitchen renovations mistakes can be avoided by getting in contact with Flexi Kitchens in Perth.  When people hire the professional team at Flexi Kitchens, they will have peace of mind in knowing that their custom kitchen will be designed and built by a team of professional, skilled people.  They have the experience and know-how to advise you on how to avoid these common mistakes.  Contact the team at Flexi Kitchens Perth today.
June 27, 2018