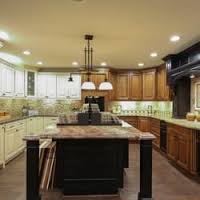 In Perth today, there are many homeowners who are becoming very spoilt as to the very high standard of living that they enjoy. Their homes are a testament to their success in life. The very best of Perth homes will include state of the art designer kitchens, laundry and bathrooms.
It goes without saying that anything you want in a designer kitchen is possible and of course that goes for the second kitchen out in the alfresco area as well.
Most of us prefer to entertain at home to avoid the noisy nightlife and drink driving issues that can occur when we go out on the town.
With a luxury designer chef's kitchen you will be able to entertain in style both indoors and outdoors. You may even prefer to have caterers work in your well equipped new kitchen and then serve your guests.
Whatever you want in your perfect kitchen is a reality with Flexi. Flexi Kitchens in Perth have been custom designing, crafting and installing the most beautifully functional designer laundry,bathroom and kitchens in Perth for many years.
Flexi Kitchens Are Second To None
The reason that Flexi is the right choice to create your dream kitchen, bathroom or laundry is that the very high standard of their kitchen product is outstanding.
All Flexi kitchens include:
1.Quality workmanship
2. A set deadline for completion and installation with a complete timeline of works
3. Kitchen delivery and installation on time
4. Experienced kitchen designers who listen and understand your new kitchen layout ideas and help you in creating the kitchen of your dreams
5. A large selection of custom made kitchen cabinetry designs, fixtures and fittings
6. Kitchen colour and style choices that will complement the existing
7. Qualified kitchen tradespeople who demonstrate care and consideration in your home during the whole project from quote to installation
8. Soft close kitchen cabinets doors and kitchen drawers as standard
9. Beautiful range of solid surface and quality quartz kitchen bench tops
10. Innovative kitchen designs
11. Cleverly considered kitchen cabinets design and drawer inserts, such as Lazy Susans and hide away bins
Flexi have been designing and installing custom made kitchens for WA homes since the turn of the century. Speak to one of the team today and find out why a Flexi customer is a customer for life.
At Flexi, their priority is to stay in touch with their customers on a regular basis. They invite you to call, fax or email them at any time with comments and suggestions on how they can better serve you with your new kitchen, laundry or bathroom.
Please contact Flexi to arrange your FREE in-home design consultation valued at $300 and receive 3D drawings of new your gorgeous new dream Kitchen.
Call us now on (08) 9301 4200.
March 1, 2017