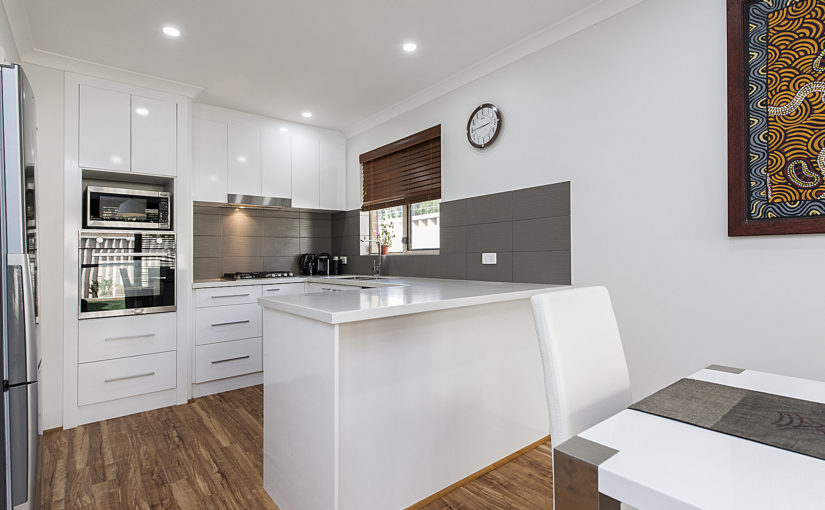 Kitchen Renovations In Perth
Kitchen renovation in Perth has become very popular with people who are buying and selling property for profit. It simply makes sense to purchase a house that is sold below market value and then renovate it and make yourselves some serious money.
Renovators can make thousands of dollars in profit in just a matter of weeks, but you need to have your thinking cap on and make sure that there is money to be made in the Perth property, before you buy.
The Money Is In The Kitchen
The money is in kitchen renovation.  Apart from superficial changes, such as repainting the interior of the home and tidying up the yard, the two most important areas that will bring in the profits are kitchens and bathrooms. You need to allocate a serious amount of your budget to bathroom and kitchen renovation with the actual amount dependent on the suburb and the final market value of the property.
However, you don't want to overspend and risk losing your profits. So for example, there is no point in setting aside $50,000 for your Perth kitchen renovations, if the final market value will be less than $450,000. Just be realistic about the value of the property and spend your money where you will receive the best returns, matching the cost of your renovation to your potential profits.
The best way to approach a kitchen renovation design is to leave it to the experts. It is far better to take on jobs that you know you can do, such as painting and yard work, and leave the areas that really sell a house to the professionals. Designing and installing a kitchen takes skill and know-how and if you buy a flat pack kitchen and something goes wrong, you will have to make the best of it.
At Flexi Kitchens, most of the problems we see with kitchen renovations that have gone wrong are to do the design and installation of the kitchen.
Designing kitchens: Quite often, renovators don't select the best design for the kitchen, which soon becomes apparent after the kitchen has been installed and then nothing can be done about the problem.
Installing kitchens: Incorrect measurements are also a big issue, causing chaos and frustration because the homeowner now has to retro fit the kitchen to make it all fit correctly. Another problem we see frequently is that the walls are not flat, so the cabinets don't sit flush against the walls. This is a huge problem in kitchen renovation and one that we see all the time.
So if you want professional help to design and install your kitchen, call Flexi Kitchens on 08 9301 4200 or complete our online enquiry form.
June 2, 2016