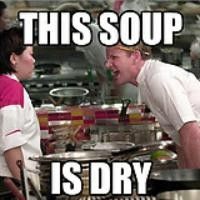 When you are looking to build a new home or renovate an established home in Perth it is essential that you have a very clear idea in your mind as to your kitchen, laundry and bathroom features you absolutely must have in your home.
It is also sensible to list these items in order of priority, in case you blow out your budget and need to trim the extras.
One area that is not really negotiable is the amount of space allocated to each room. So firstly try not to get too carried away with triple sized bedrooms for your house guests and do you really need to have the walk in ironing room?
Smart Kitchen Designs
The most important areas to get right in the new home at the very beginning are the kitchen and bathrooms.
Renovating kitchens and bathrooms later on down the track. Kitchen renovations is an avoidable expense you should not need if you plan wisely at the start of your building project.
Kitchen Design In Perth
With your kitchen design, give yourself plenty of room for your must haves, even if you can't afford the kitchen dishwasher you would love to get one day, still have the space allowance for it, as the same goes for your kitchen fridge. You may only have a single door kitchen fridge at the moment but later on you may prefer the two door fridge /freezer. It won't be a problem if you allow the extra space at the planning stage. Plan ahead for power outlets and light switches, you never get enough included in the original basic house plan, however it is cheaper to get them in included at the extra cost the builder charges than to have tradesmen come to your home at a later date, making a mess and charging high prices.
Flexi Kitchen
Perth Kitchens by Flexi are beautifully functional kitchens, custom made to exceed your expectations. Contact us today to find out how Flexi custom design, make to measure and fully install the kitchen of your dreams on time and on budget. For the best Perth Kitchen talk to Flexi!
Contact
If you would like to discuss design ideas for your kitchen, pop in and have a chat to our friendly and experienced kitchen designers. You will be amazed at the quality and value you receive when choosing a Flexi Kitchen Perth.
JOONDALUP SHOWROOM
Address
Unit 2/21 Delage Street,
Joondalup 6027
Contact Numbers
Phone – (08) 9301 4200
Fax – (08) 9301 4211
Country – 1800 256 509
MYAREE SHOWROOM
Address
Unit 5/67 McCoy Street,
Myaree 6154
Contact Numbers
Phone – (08) 9317 6688
Country – 1800 256 509
December 8, 2016