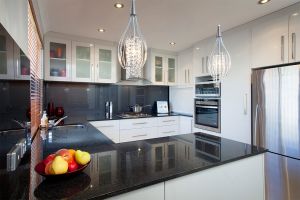 Kitchens are a very important room in any home and they need to be practical, durable and well designed.
Home owners can easily change how they use their kitchens over a period of time, so it makes sense to be able to update your kitchen space without the need to move.
When they are well established in the area of their choice, that is convenient for their work, the children's schools, and a network of friends in the area.
Updating Kitchens In Perth
Kitchen renovations in Perth homes are now more and more popular because homeowners are realising that it is much cheaper to renovate their kitchen than to move to another house.
If you love your home in Perth, why move?
Your new kitchen renovation needs more thought and clever design acumen to achieve the quality, design, and the practicality you require in your kitchen renovation project.
Smart Reasons To Renovate With Flexi Kitchens
To achieve your perfect kitchen, you will need to have professional custom kitchen design cabinets and a clever layout to suit your lifestyle.
The master craftsmen at Flexi, they will give you innovative cabinet design, perfectly suited to your kitchen needs and your budget
Flexi kitchens have the very latest of kitchen appliances
They can redesign your kitchen so that the design suits the ongoing needs of you and your family
Improve your lifestyle with a smart kitchen design that will work for you as the years go by
Perth kitchen renovations are so important, because they give families the opportunity to stay in the family home and reflect how they live, not cramp their lifestyle
Save money by not choosing flat pack kitchens, as the DIY can end up very costly as you struggle trying to do the installation yourself
The professional team from Flexi will measure your available kitchen space accurately, redesign, create and complete the installation of your new kitchen at home
You will end up with a professional brand new kitchen that will not only look great and meet your needs, but will also add a lot more value to your Perth home
For high quality kitchen cabinets, renovations and installations in Perth, contact Flexi Kitchens on 08 9301 4200 to arrange a free in home consultation with one of the friendly and helpful kitchen design team.
June 26, 2019